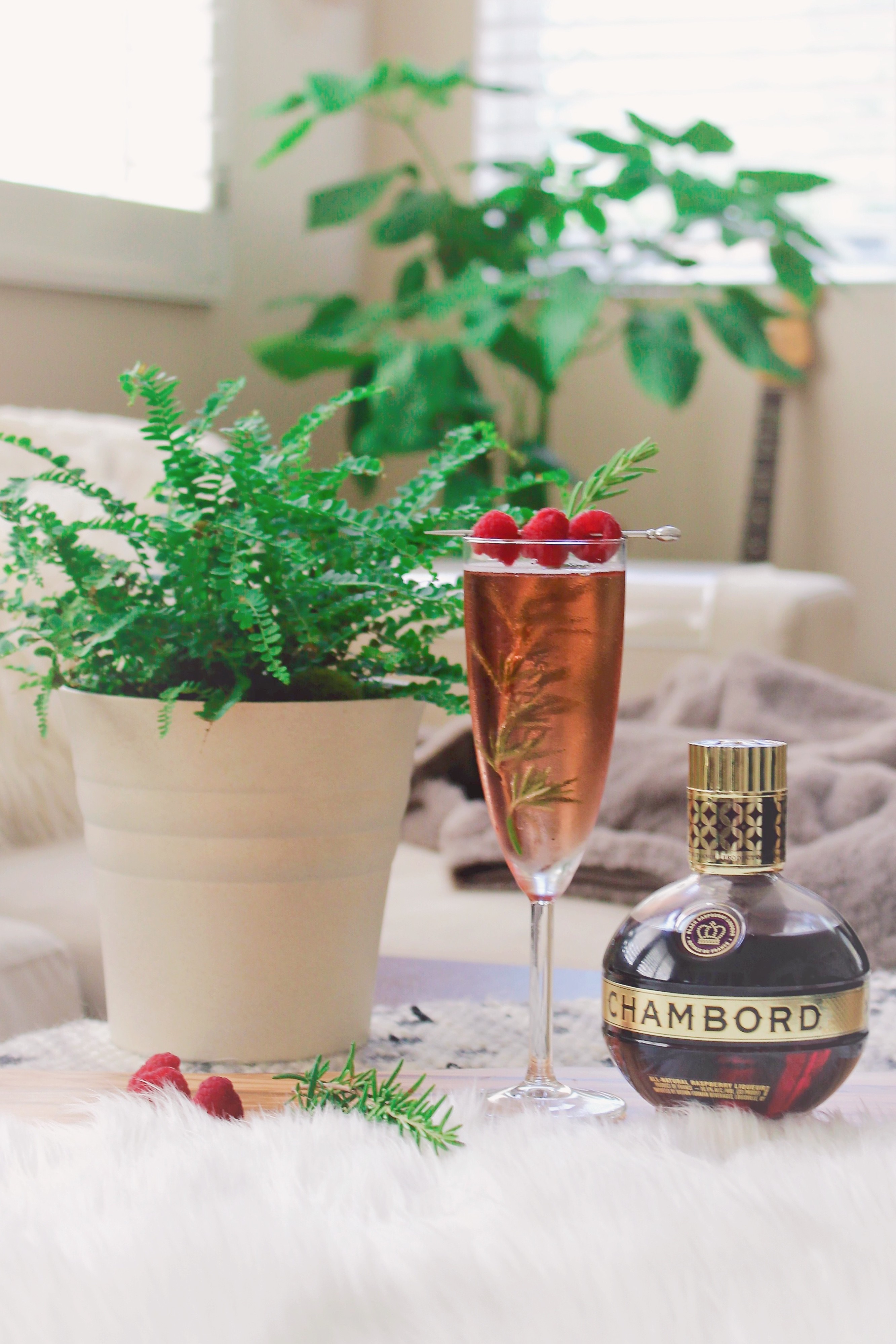 Happy Spring and welcome to The Craine's Nest!
The sun is shining, flowers are in bloom, and Mimosa Season is upon us!
The truth is, while I love the idea of mimosas, I've never been a huge fan of the OJ and Sparkling Wine thing… too sweet, too sticky, too much… so this Spring, I've been reinventing the traditional version, using fresh ingredients.
This is my Raspberry and Rosemary Mimosa with Sparkling Rose and a splash of lime. It's tasty, refreshing, and easy to throw together. Here's what you'll need:
A Dry Sparkling Rose- you can find some inexpensive Spanish Sparkling Rose at World Market or Bev Mo. This one or this one would work.
A large bunch of Rosemary for Simple Syrup and Garnish
Raspberries
Lime
Sugar for Simple Syrup
Ice
First, let's make the simple syrup. You will put 1 cup of water and 1 cup of sugar into a small pot, along with a handful of rosemary, roughly chopped. You can pull off the leaves or just roughly chop the stalks and leaves and throw them in. I throw the stalks in because they have a lot of flavor. Put your burner on high heat and stir everything together until all the sugar has dissolved- about 2 minutes. Then bring the heat down and simmer the concoction for about 2- 3 more minutes, while stirring frequently. Take the syrup off the heat and let it steep for 30-45 minutes. Pour through a fine colander to catch all the rosemary and put into a glass, air-tight container. Place in fridge to cool. Will keep for about 2 weeks.
Once your simple syrup is cool enough, combine the following ingredients into a shaker, loaded with ice:
2/3 cup of Sparkling Rose
1 shot of Chambord
2 teaspoons of Rosemary Simple Syrup
Juice of half a lime
Shake, shake, shake and pour into a flute. It should be icy cold. Garnish with a sprig of fresh rosemary, a few raspberries, and you'll have a refreshing new variation of mimosa for your weekend brunch! Cheers!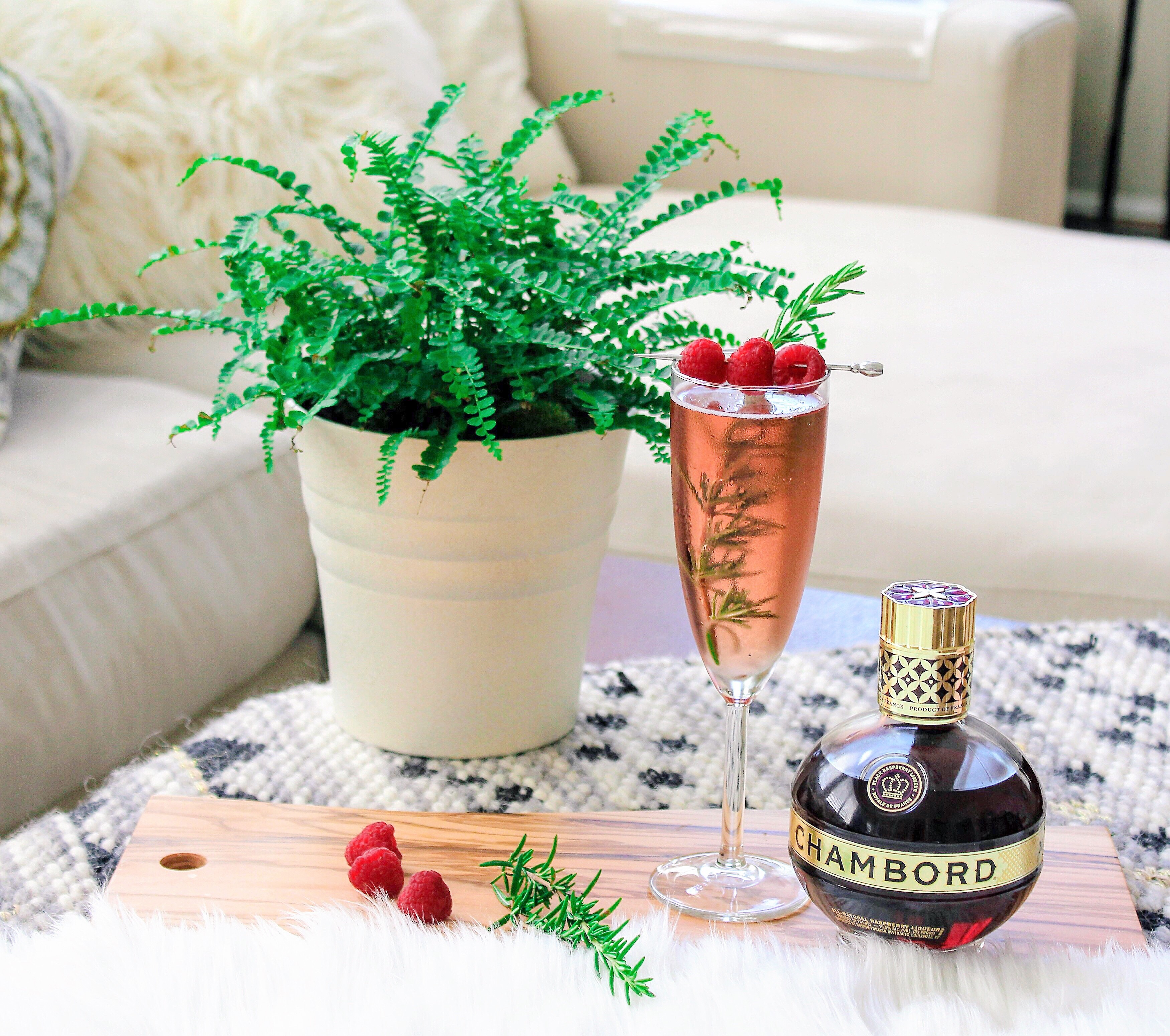 PS: For yet another variation on the classic mimosa, check out my Grapefruit and Rosemary Sparkling Rose Mimosa!
Happy Nesting.
Kirstie xo