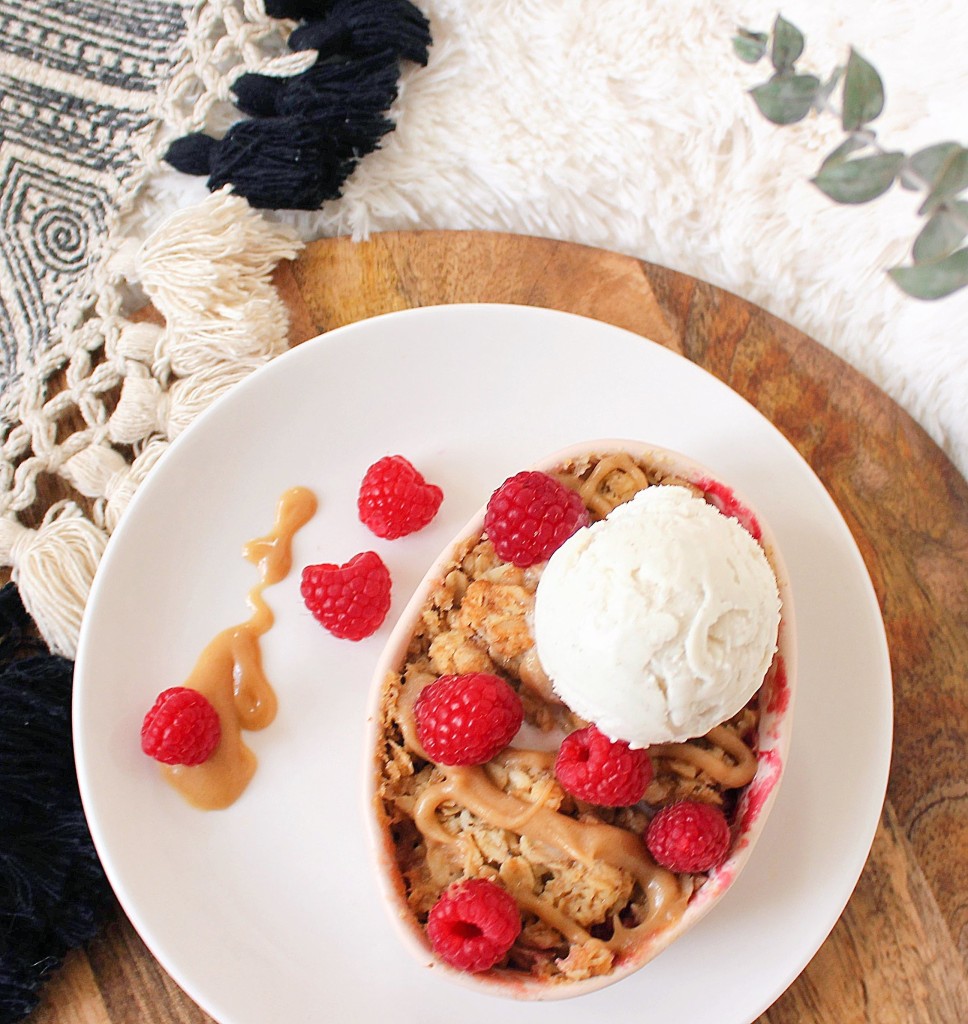 Hello and Welcome to The Craine's Nest!
It's been a while and I'm excited to be back! Today, I will share an easy-to-make Valentine's Day Dessert.
I've missed writing and being here, and my plan is to dedicate a whole lot more time to The Craine's Nest, this year. I have a good feeling about 2018, and I'm excited to work hard on this project, so that it might catapult to the next level. Come along for the ride and please don't hesitate to contact me with questions, comments, and suggestions… maybe collaborations?! I would love to hear from you!
So, let's jump right in!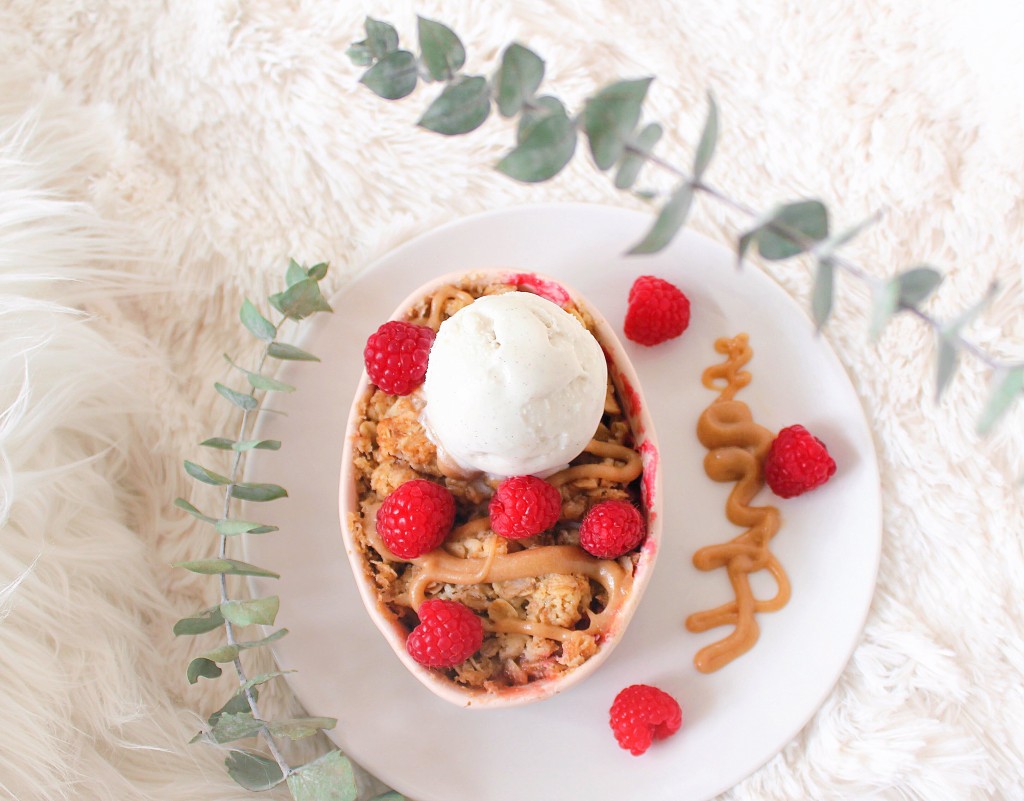 What could be better on Valentine's Day than a simple homemade dessert straight from the heart? Whether it's made for your beloved partner-in-crime, a blossoming romance, a good friend, or your kids, most will love this ooey gooey, crunchy, hot and cold, sweet and tart, brown sugar sauce decadence! Seriously… even if you're NOT a baker (right here, people), it's really hard to go wrong with this one. It's almost impossible to overcook this guy and the Brown Sugar Sauce can literally, right any wrong… so, let's get started!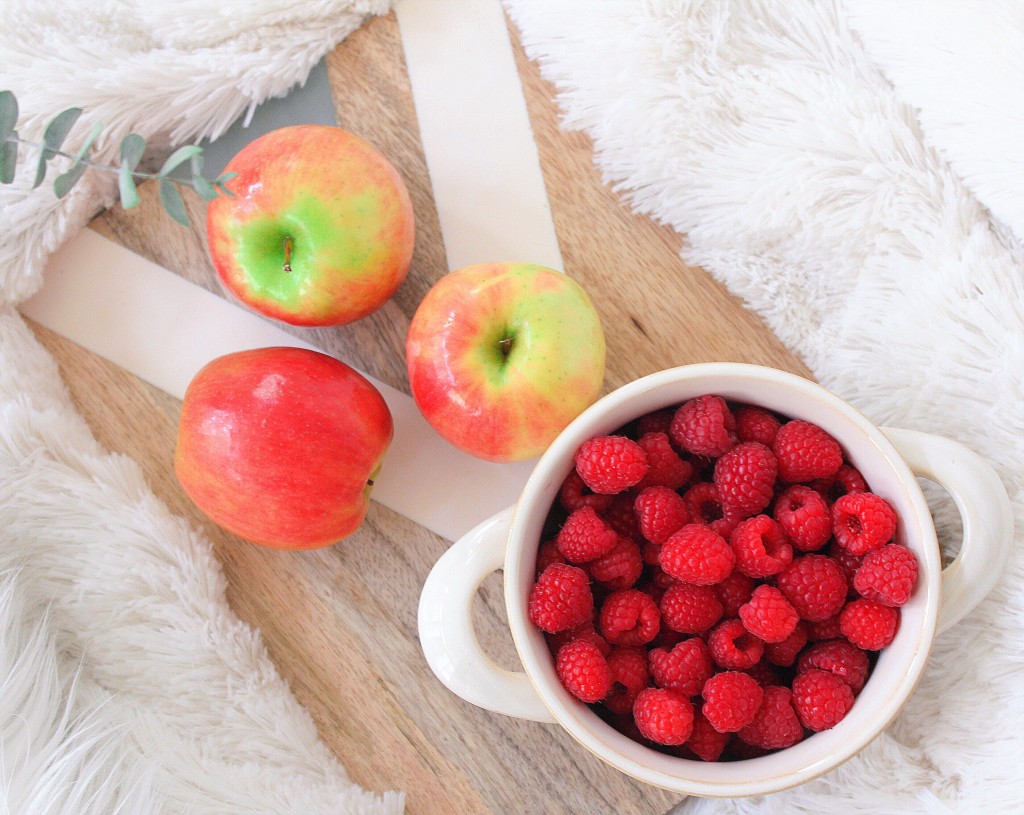 Here is what you will need for the fruit mixture:
Pink Lady Apples: I used about 4 and ended up with 3 1/2 cups when I chopped them up
Raspberries: 1 small flat/box
Sugar: 1 tablespoon
Light Brown Sugar: 2 tablespoons
Flour: 2 tablespoons
Tangerine Juice: A squirt- I put half a tangerine in a citrus press and squeezed about half of the juice out
Lemon juice: A squirt- same as above
Tangerine Zest: about half a teaspoon
Lemon Zest: about half a teaspoon
Here is what you will need for the Oatmeal Cookie Crumble Top:
Butter: 2 sticks
Classic Oats: 1 1/2 cups
Flour: 1 cup
Brown Sugar: 1 cup
Sugar: 1 tablespoon sprinkled on the top
Here is what you will need for the Brown Sugar Sauce:
Butter: 1 stick
Vanilla Bean Ice Cream: 1 cup
Brown Sugar: 1 cup
First you will begin by cutting up your Pink Ladies.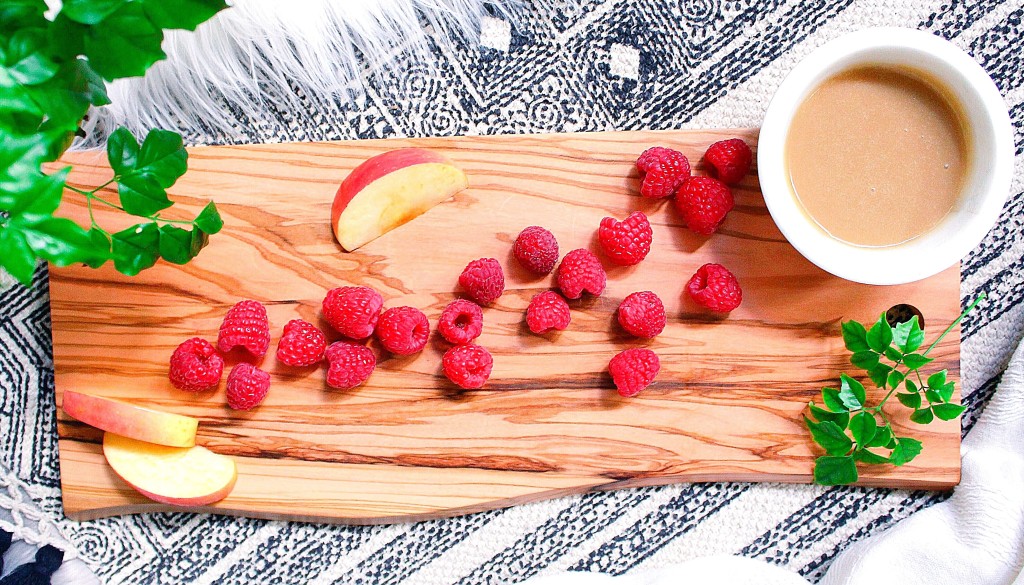 I peel most of them before I cut them, but leave a bit of the skins on some. I then, chop them into small chunks. I don't love giant pieces of apple in my crumble. I ended up with about 3 1/2 cups from 4 Pink Ladies. Mix in the raspberries. Add the rest of the ingredients from the fruit mixture list. Take a couple of spoons and gently mix everything together very well.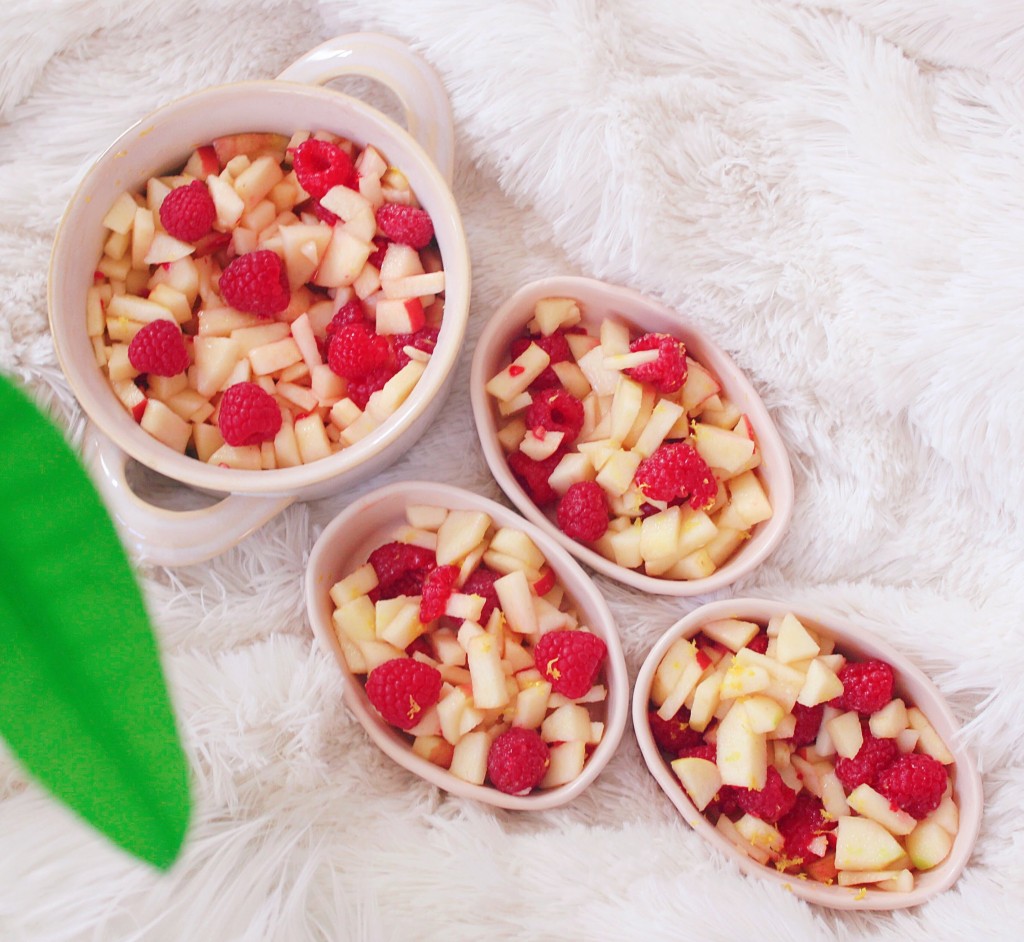 I used 3 little ramekins and 1 slightly larger piece of bakeware, all blush pink, all from World Market. You can use anything from a bunch of small ramekins to a large pyrex glass dish. Doesn't really matter. For aesthetic purposes, I prefer the ramekins, but there's really no difference cooking-wise. Fill each ramekin with your fruit mixture to about 3/4 full (as seen in the picture above). Here are some ramekin options: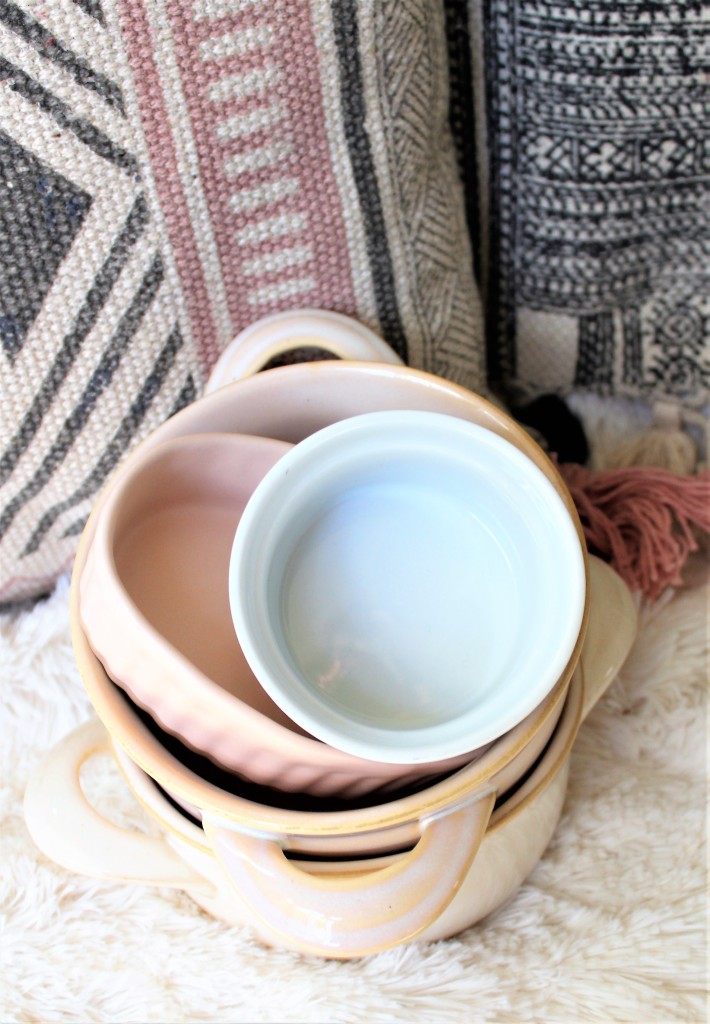 Next, we are going to make the crumble topping. Take out your butter. Preferably, your butter will be slightly warmed up, but still on the hard-ish side. Throw all of the ingredients for the topping (minus the white sugar) into a bowl on top of the butter, and take a large spoon or wooden spoon and sort of push (that's the technical term) the brown sugar and oats into your butter. Just keep working it in until it is all mixed up. There will be large chunks of butter and that's what you want. Pile the crumble topping on top of the fruit mixture. Sprinkle some of your white sugar onto the top of each one and put a pat of butter on top: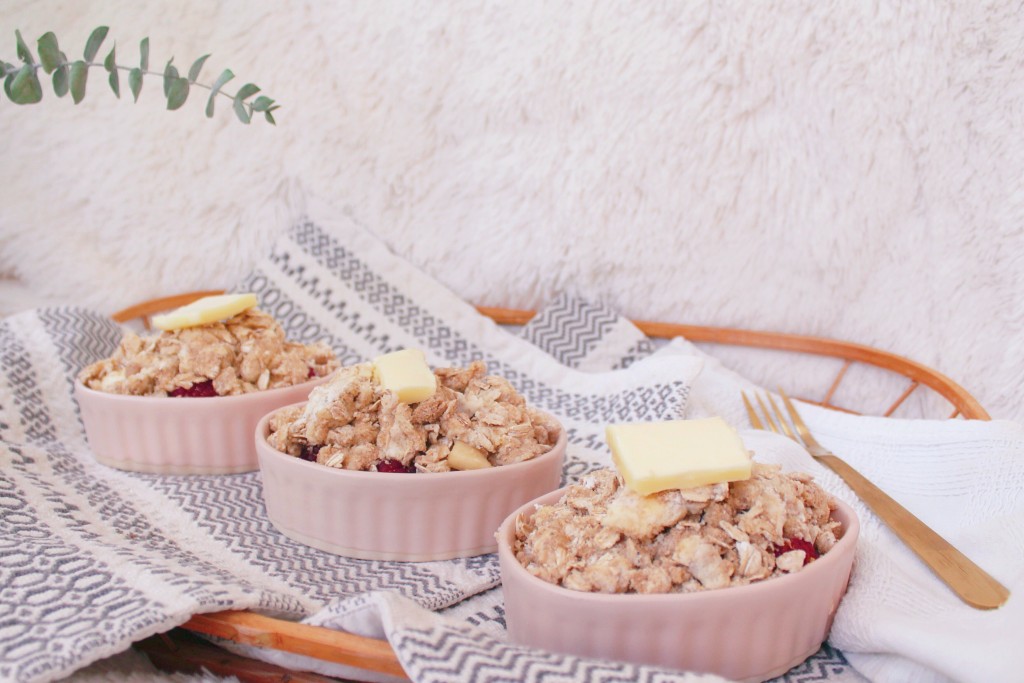 Next, preheat your oven to 350 degrees and when warm, put the ramekins onto a parchment-lined baking sheet and place in the oven. Bake for about 1 hour or until the tops of your crumble are nice and brown. In the picture below, the tops maybe just slightly underdone. You want to have a good crunch on top, so get it really nice and brown.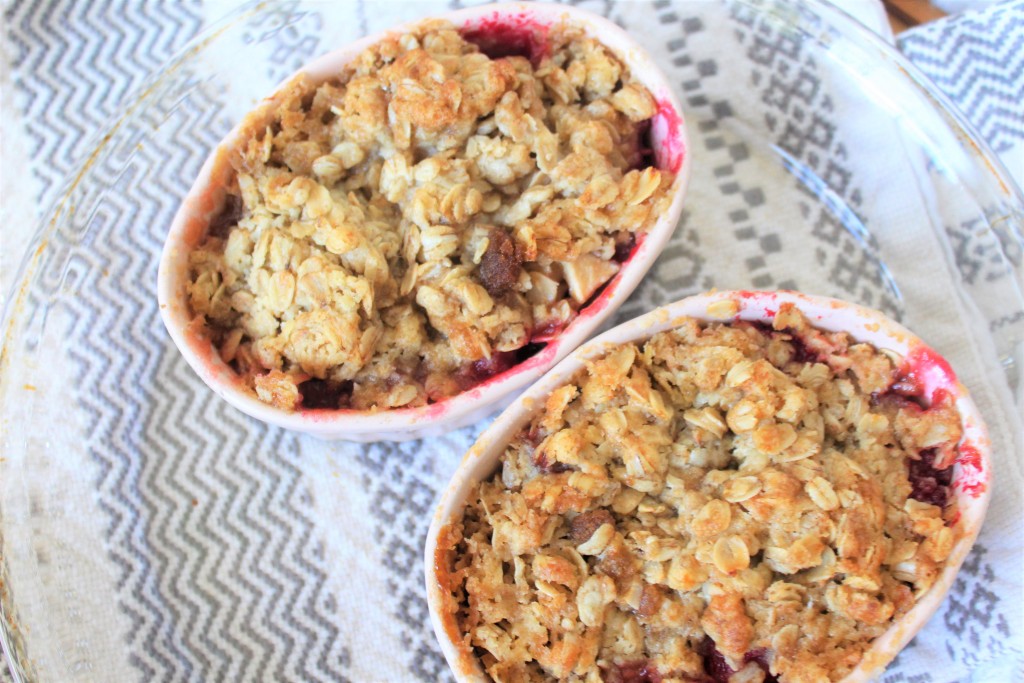 Next, while those are cooling a tad, take a sauce pan over medium-low heat and put in 1 cup of vanilla bean ice cream, 1 cup of brown sugar, and 1 stick of butter. Mix until everything has melted together and is a smooth light brown sauce. Spoon over the top of your crumble, add a scoop of vanilla bean ice cream- Haagen Dazs is my favorite- and voila! The tart raspberry with the mild sweet of the pink lady is a perfect balance- a marriage made in Heaven!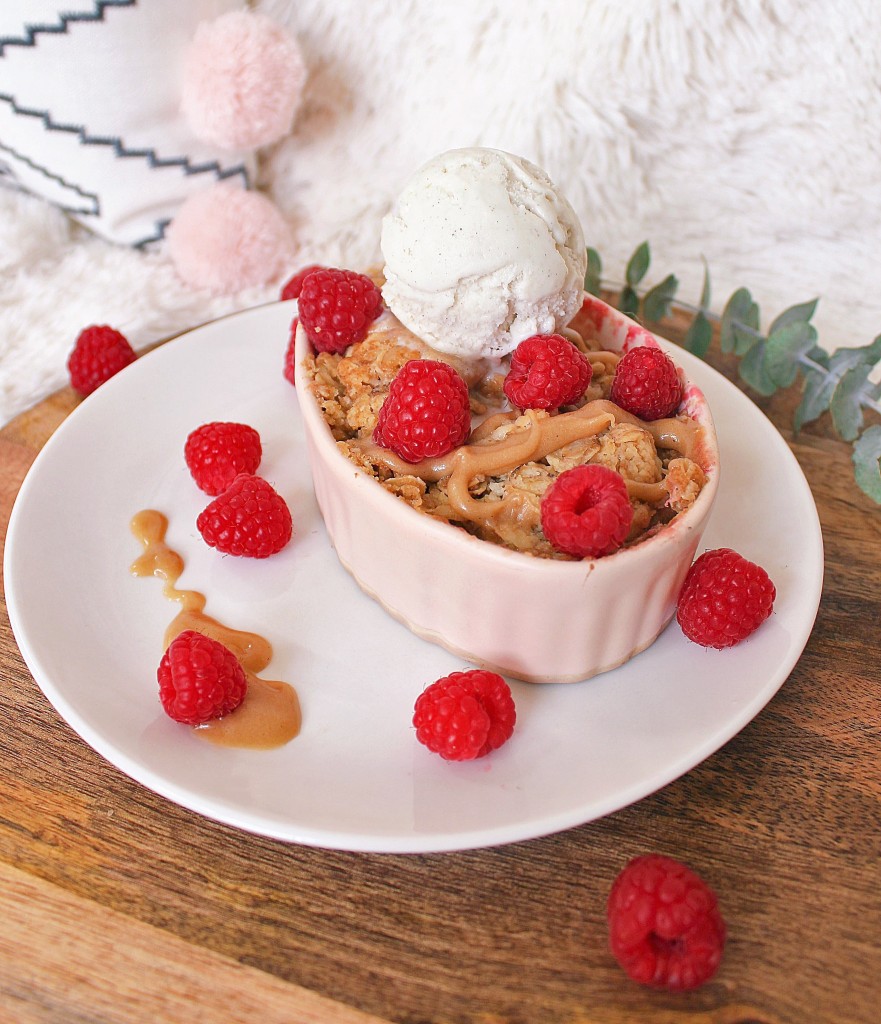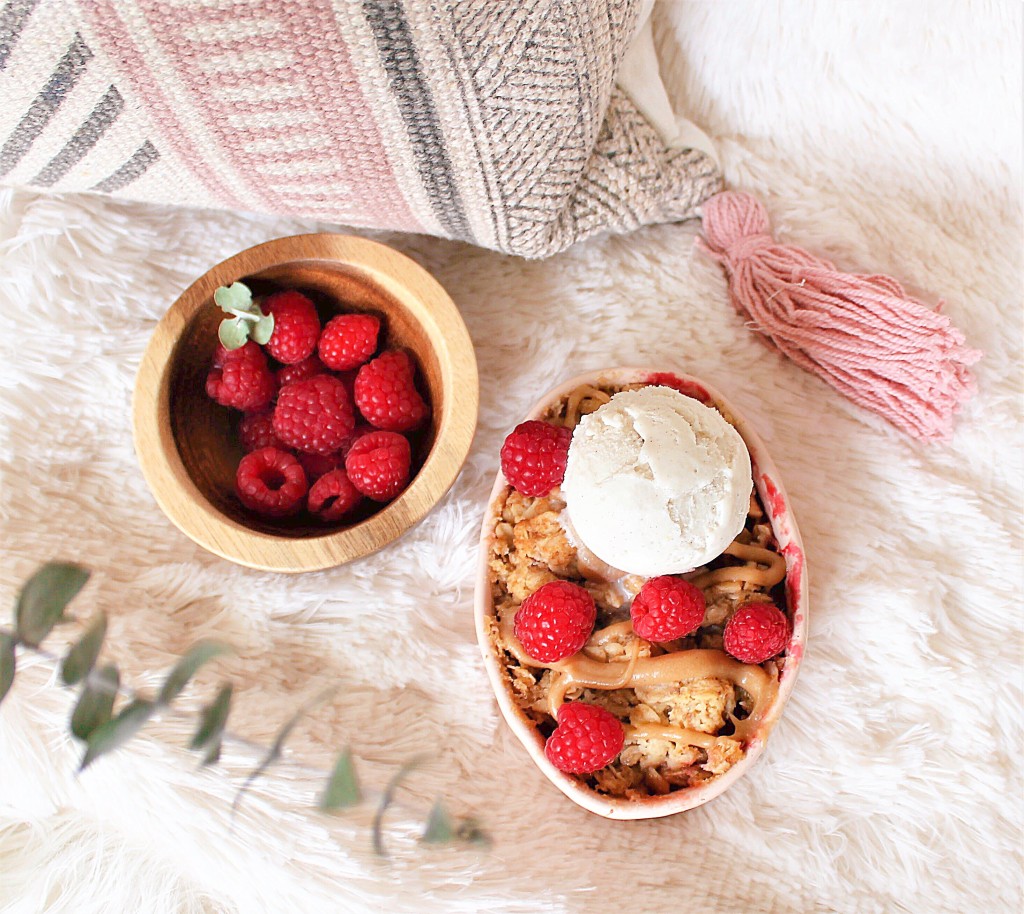 Whoever you're spending Valentine's Day with, I hope it's a great one filled with love, hope, and peace. Add this little dessert to your menu, and your home will be a happy one on Valentine's Night!
Oh… P.S. This dessert may be even better cold than hot (like after a night in the fridge). The jury is still out on that one! Enjoy!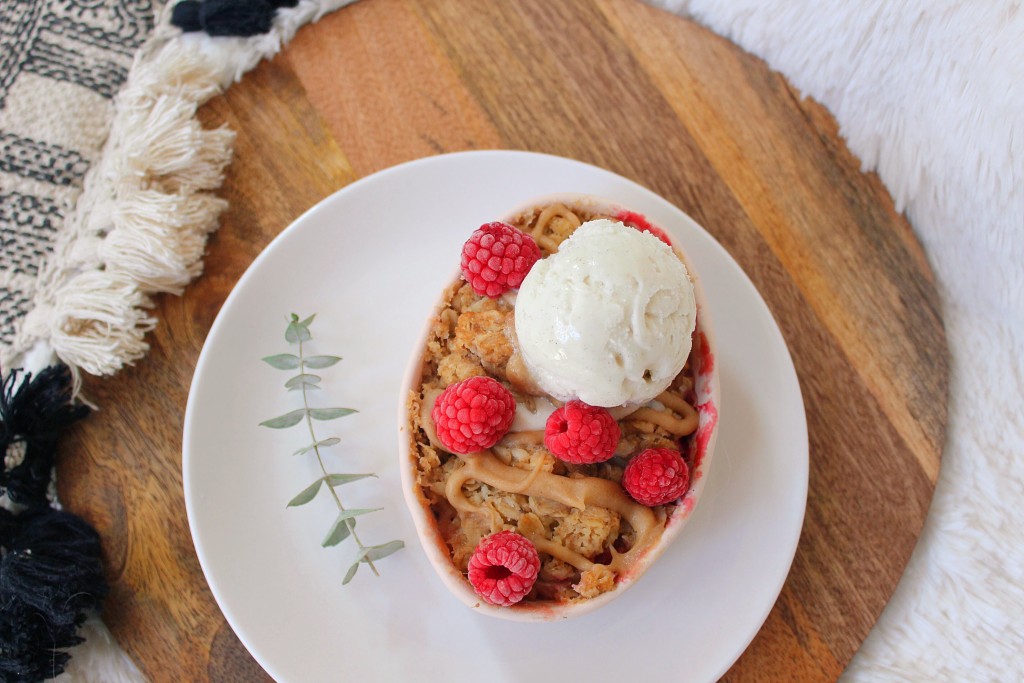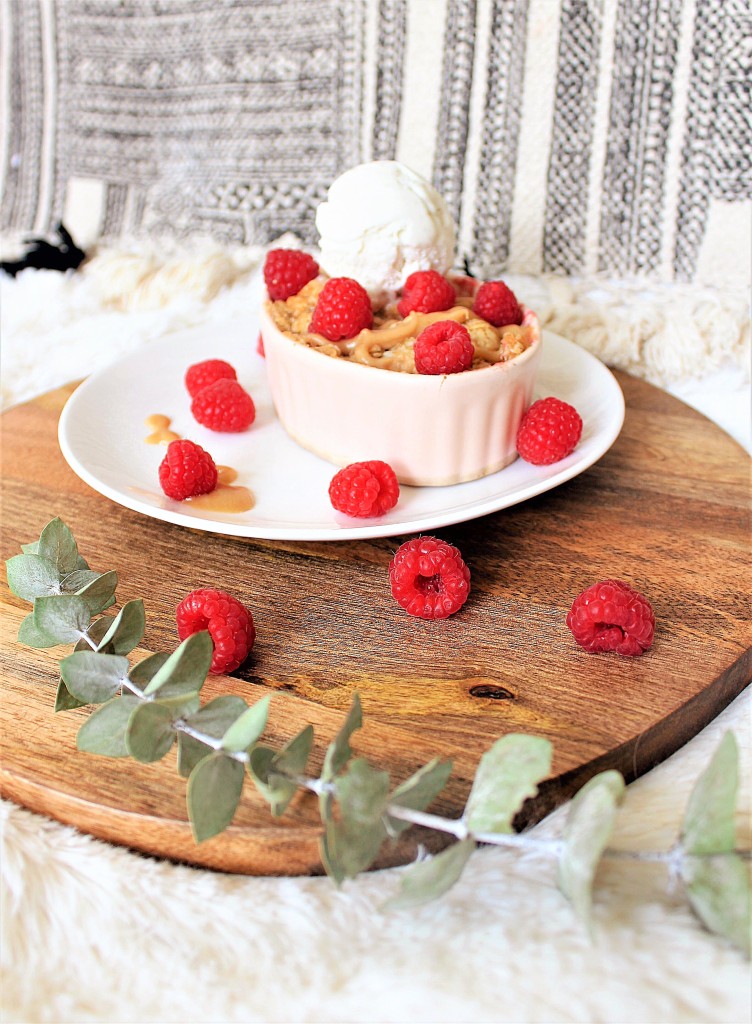 Happy Nesting.
Kirstie xo