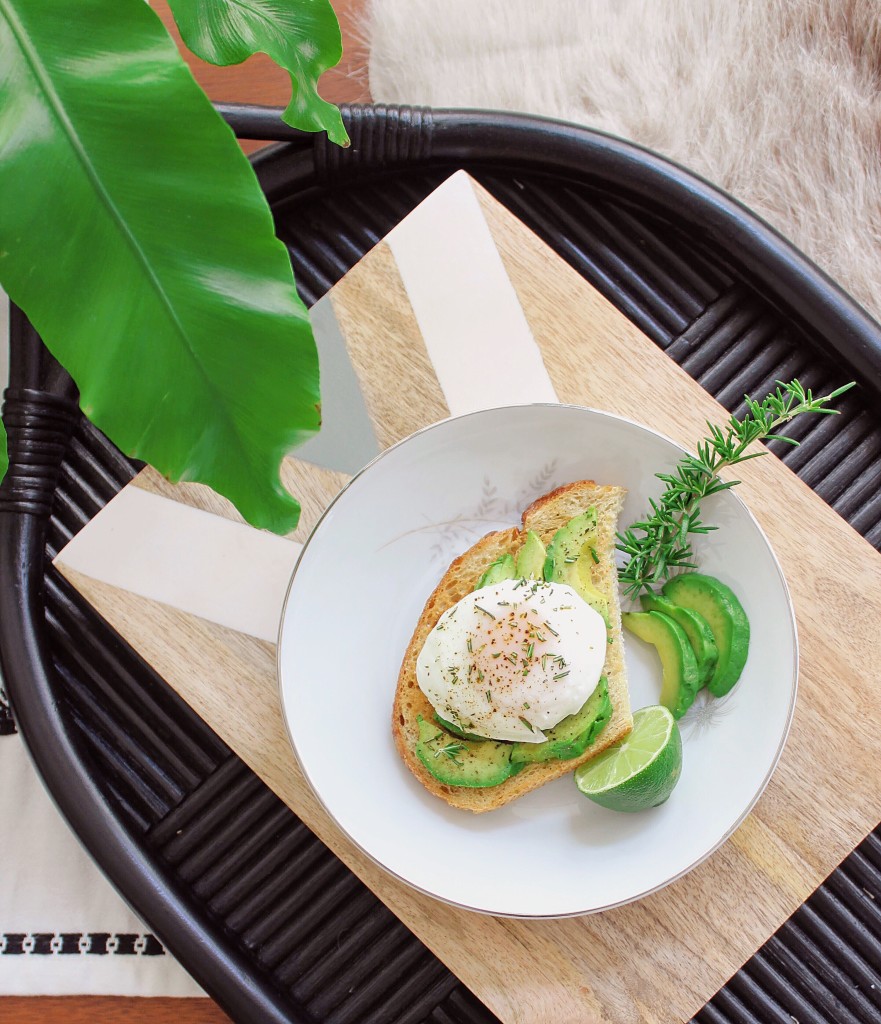 Good Morning from The Craine's Nest!
Here's a short and sweet post on a breakfast you can throw together, and feel good about.  Today on the menu, Avocado Toast with Poached Egg, Lime, and Chopped Rosemary.  It's easy, delicious, and healthy.
All you need is:
Sourdough Bread
Unsalted Butter (optional)
Eggs
Avocado
Lime
Rosemary, finely chopped
Salt
Pepper
First, you'll need to make your poached egg. I've tried the spinning and swirling method, as well as the saran wrap hack, and have never been able to make an attractive or even edible poached egg… until I tried this genius idea:
Thank you to Lindsay at A Pinch of Yum, for this super easy hack!  For the first time in my life, I was able to make a beautiful poached egg… and it tasted great, too.  Oh, the places I could go and breakfasts I could make, with this new talent!
Moving along… take your toasted bread, spread it with unsalted butter (optional), and place sliced avocado on top.  Squeeze lime to taste, and sprinkle kosher salt and freshly ground pepper across the top: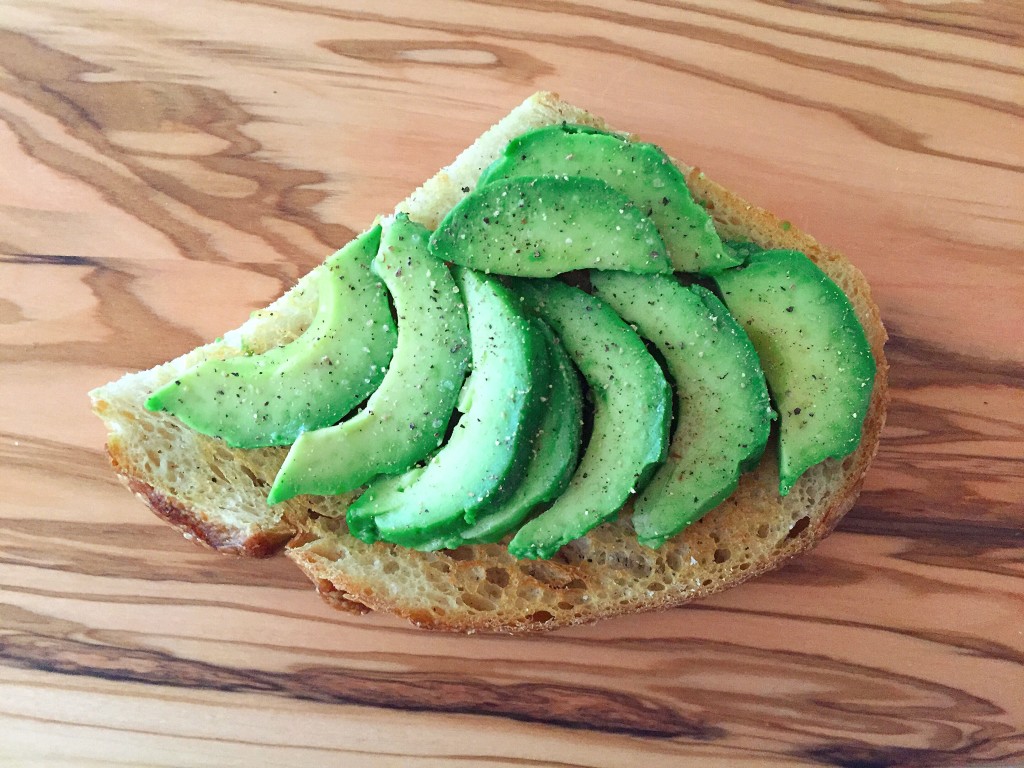 Next, carefully place your poached egg on top, a little more S&P, if you so desire, and finely chopped rosemary.  Cut into your perfectly poached egg and dig in!  Bon appetite!
Yummm!  Have a great, productive, and healthy day!
Nest in cozy comfort.
Kirstie xo