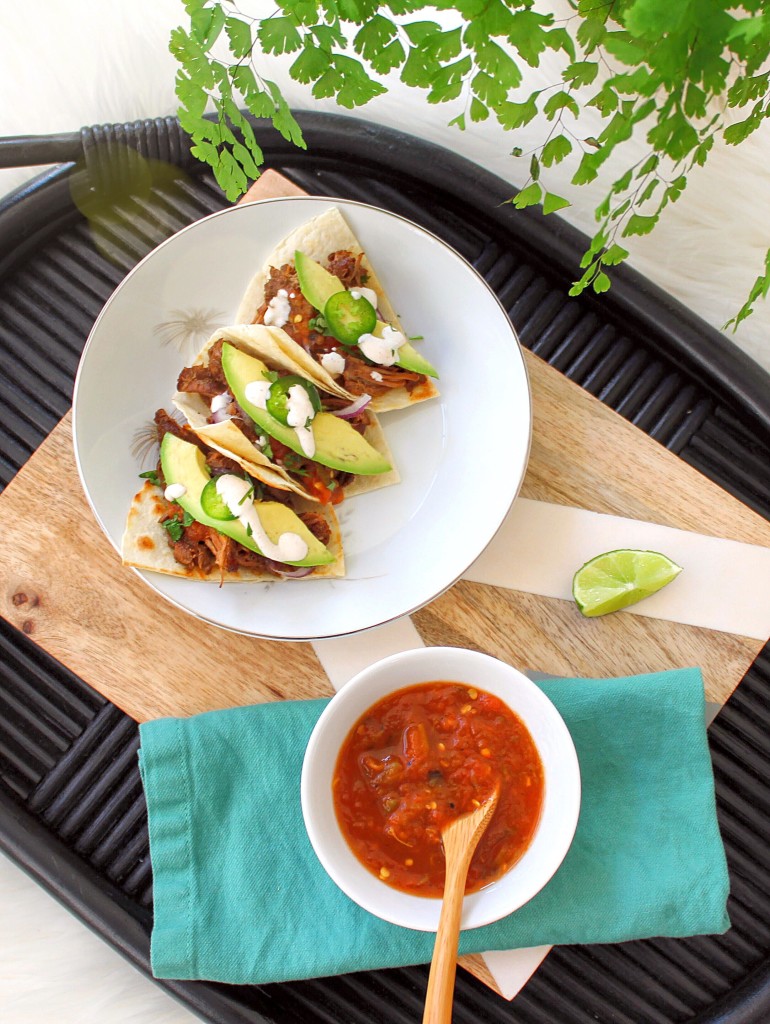 Welcome to The Craine's Nest!
It's been ages… but I'm back after moving our household from San Diego to Temecula. So happy to finally be settled in. Took me a while, but I can breathe again and I'm really excited about our new surroundings!
We're here in food, wine, and farming country, and it's gotten me excited about the idea of growing my own herbs and veggies. I've started a garden that consists of herbs like cilantro, basil, and thyme, as well as vegetables like artichokes, variations of hot and bell peppers, and a variety of heirloom tomatoes (and of course, flowers picked out by the one and only, Zoe):
Just getting started. We'll be filling the garden with lots more: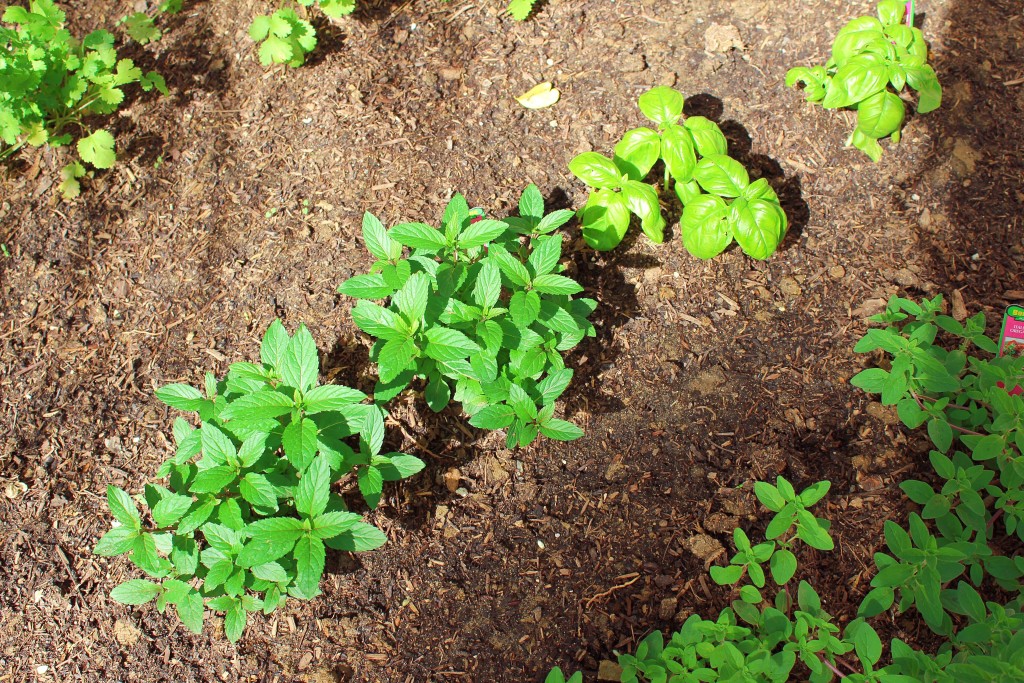 It's an inspiring idea… sustaining yourself and your family. While it couldn't be more natural, most of us will never be able to sustain ourselves with a little garden in our backyard. Irregardless, it's fun, healthy, great for the kids, and provides the possibility of saving you and your family a ton of money! You'll be able to enjoy your little garden and have the opportunity to teach your kids about a "closer-to-the-earth" sort of life. I'll keep you updated on how it goes for us and how much we save in the process.
I'm excited to think about going to the garden in a few short months to pick fresh cilantro and peppers for the tacos. Also, hoping to get those heirlooms thriving to make the homemade salsa (recipe below) to top these little guys. We have lime trees invading our backyard on both sides, and that's definitely the type of invasion we can live with. We also have a beautiful rosemary bush spanning about a half block just behind our backyard fence. Nothing to do with this post, just thought I'd brag a little!
My point is, that being surrounded by living and thriving beauty makes you feel like you may in fact, be quite capable of becoming a mini-farmer-person. I know. I'm Julie Andrews at the beginning of the Sound of Music right now. I'll let you know how that goes for me (split screen/next post: a not only dead, but charred-to-a-crisp veggie garden. It could happen and is more than likely the probable outcome of this whole adventure). Hopes are high and excitement rampant at the moment.
Here is the recipe:
For the Beef:
2 to 2 1/2 lbs of cubed beef (stew meat)
1 can of Guinness
1cup of Coffee (brewed fairly strong)
1 heaping TBLS of Dijon Mustard
Juice of 1 Lime
Approx. 3 tsp Cumin
1 tsp Ground Oregano
1 tsp Chili Powder
Salt
Pepper
Olive Oil
Preheat your oven to 300-325 degrees F. Start by sprinkling your beef with salt and pepper on both sides. Add a little oil (I actually used avocado oil because it has a high flash point and a very mild flavor) to a stainless steel or cast iron pot or large pan. Put the burner on high and as soon as it's very hot, add your first batch of beef. Allow the beef to brown. The first batch and side will stick to the pan like glue, so just let it sit there until it gets a nice crust and becomes easier to move and flip (about 7 mins or so). Flip it and brown the other side the same way. Remove from pot and set aside. Work in batches until you are through all your beef.
When you are finished with this step, you'll have a nice brown crust on the bottom of your pot. Put your heat down to medium/ medium-high and throw in about 1/3 of the can of Guinness and the coffee. I also put about 1 1/2 tsps. of the cumin in at this point. Stir and scrap the crust off the bottom of the pot and work it into the beginning of your Barbacoa Sauce. Make sure you get all that brown off the bottom because it will add a lot of flavor to your dish. You can always turn the heat up a tad and this, combined with the alcohol, will help you to achieve the "deglaze", or the removal of that brown from the bottom of your pan. Once you've got that warmed and the bottom is cleaned, transfer your sauce (as soon as it's cooled a tad), into a large bowl. Add the rest of the can of Guinness, the rest of your cumin, ground oregano, chili powder, the juice of one lime, 1 heaping tablespoon of Dijon, a little salt, a little pepper, and then whisk it all together, so you've got a smooth liquid. Put all your meat into a baking dish (I used a large glass casserole type dish) and drizzle your meat with olive oil. Mix in the oil so all your meat is coated nicely and then pour your liquid over the top. Use a lid or foil to cover, and put your dish into the oven. I want to say mine was in at about 325 for somewhere around 2 and half to 3 hours. Low and slow is the best way, so the more time you have, the better. You could go lower temperature and longer if you want the flavors to really come out. The meat should easily come apart with a fork, when it's ready.
For the Salsa:
2 Vine Ripe Tomatoes, chop
1 Heirloom Tomato, chop
1/2 Jalapeno, stemmed and seed removed, finely chopped
1/2 Cup of Cilantro, finely chopped
2-3 Garlic Cloves, chopped or pressed
Red Onion, finely chopped, to taste
1/4- 1/3 Cup EVOO
Salt to taste, approximately 3/4- 1 teaspoon
Mix everything together thoroughly and let it sit for a little while to help the flavors meld. This salsa is really for chips to accompany the tacos. it may actually be just a bit too chunky for the tacos themselves. But this salsa, with warmed chips, maybe a side of guac, and the tacos, would make for a great Springtime Dinner Party.
For the White Sauce:
Approximately 1/2 a Cup of Sour Cream
The Juice of 1 Lime
Cayenne
Salt
Pepper
Simply combine above ingredients and whisk until you have a smooth sauce. It will be a lot more liquidy than sour cream, so that you can drizzle it across your taco. All the ingredients are really to taste. I used a pinch of salt and a pretty decent amount of fresh ground pepper. You can add a lot of cayenne if you like heat, because it's drizzled on and gives just a little kick.
For the Toppings:
Very thinly sliced Red Onions
Avocado slices
Thinly Sliced Jalapenos
Chopped Cilantro
Lime juice
Salsa
White Sauce
To assemble:
I used a large flour tortilla and cut it into quarters for the pictures shown. It actually worked quite nicely for little bite-sized tacos. I usually use tiny street taco sized flour tortillas. Corn or white corn would be yummy too. Warm your tortillas in a pan, then add your barbacoa that you've torn apart with forks, so you've got a sort of shredded beef. I leave little chunks and shred some. You should have some liquid, so make sure while your shredding your beef, you mix that sauce in with the meat. Tortilla, meat, a little drizzle of white sauce, salsa, finely chopped cilantro, thin red onions, a squirt of lime juice, a slice of avocado, a slice or 2 of jalapeno, and another little drizzle of white sauce. That's my version! I loved these. Tasty, satisfying, and great the next day.
Buen Provecho!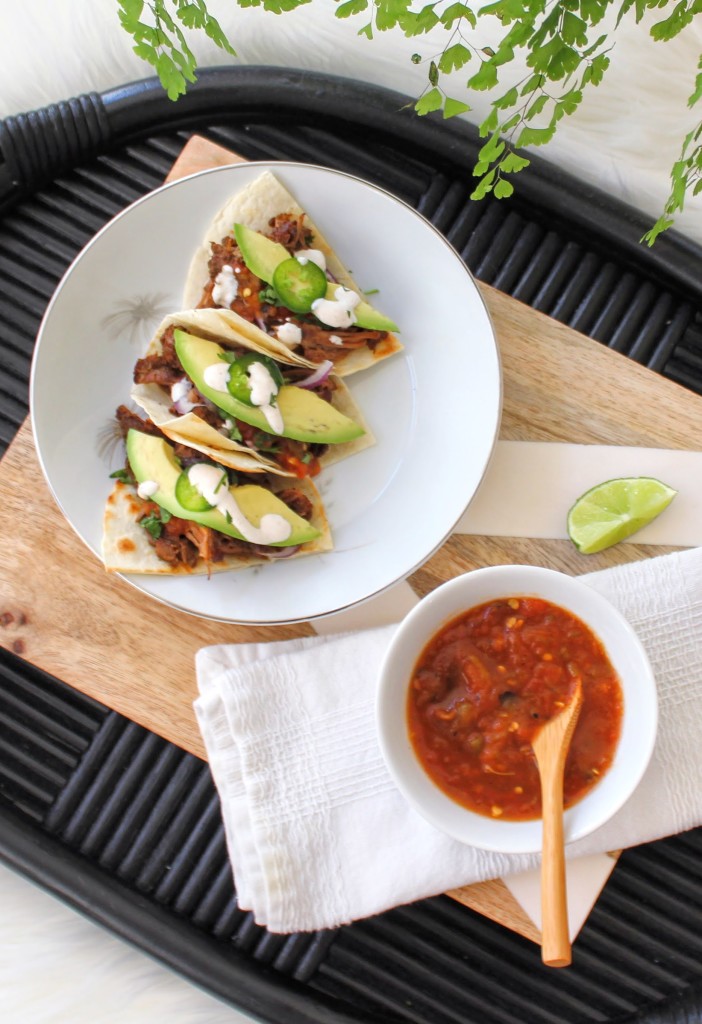 Happy Nesting.
Kirstie xo