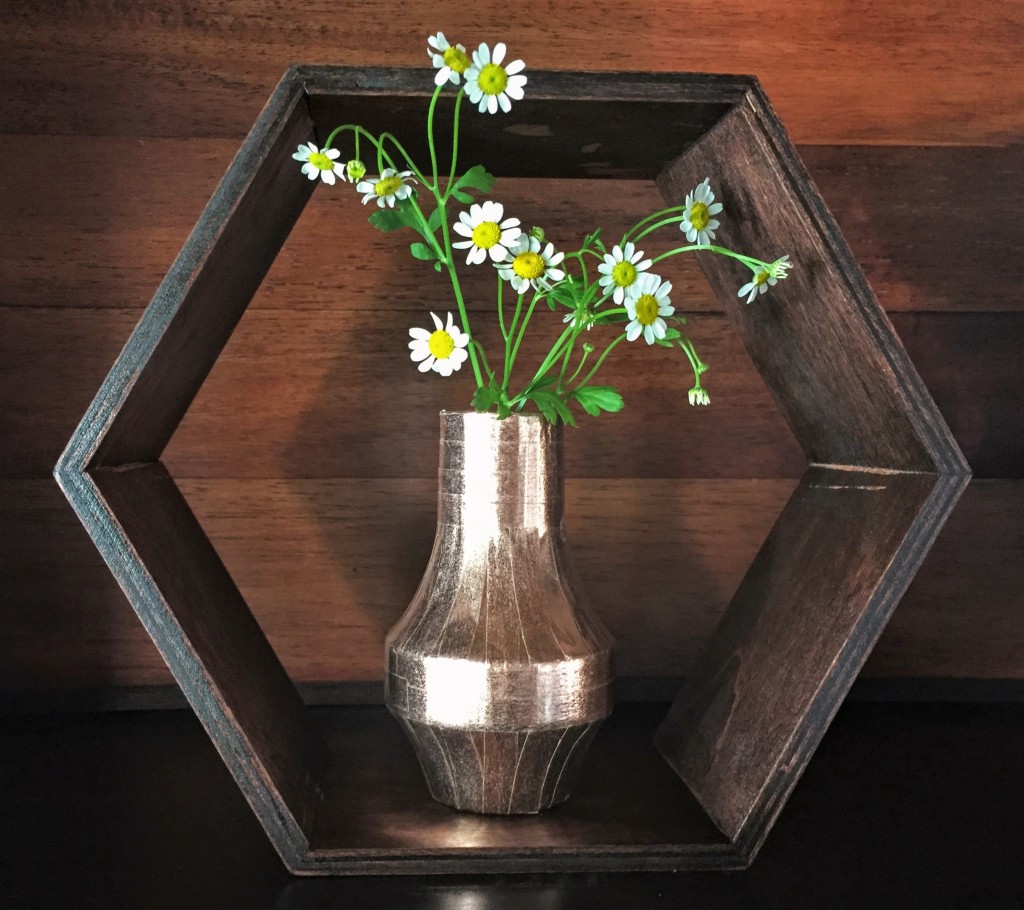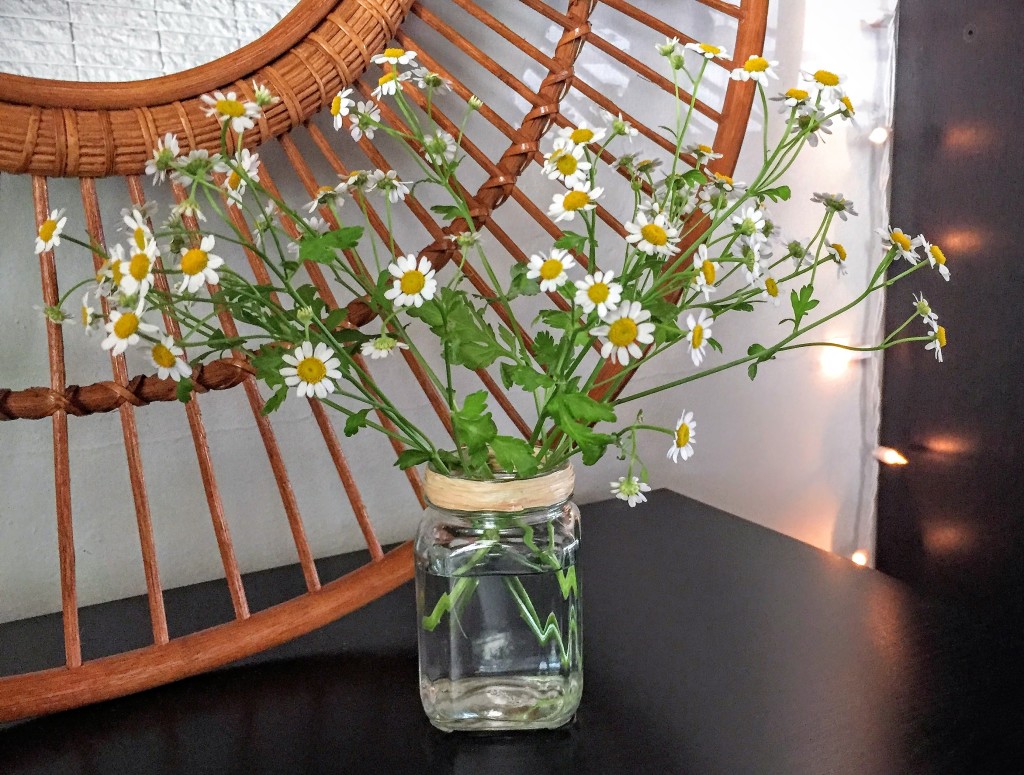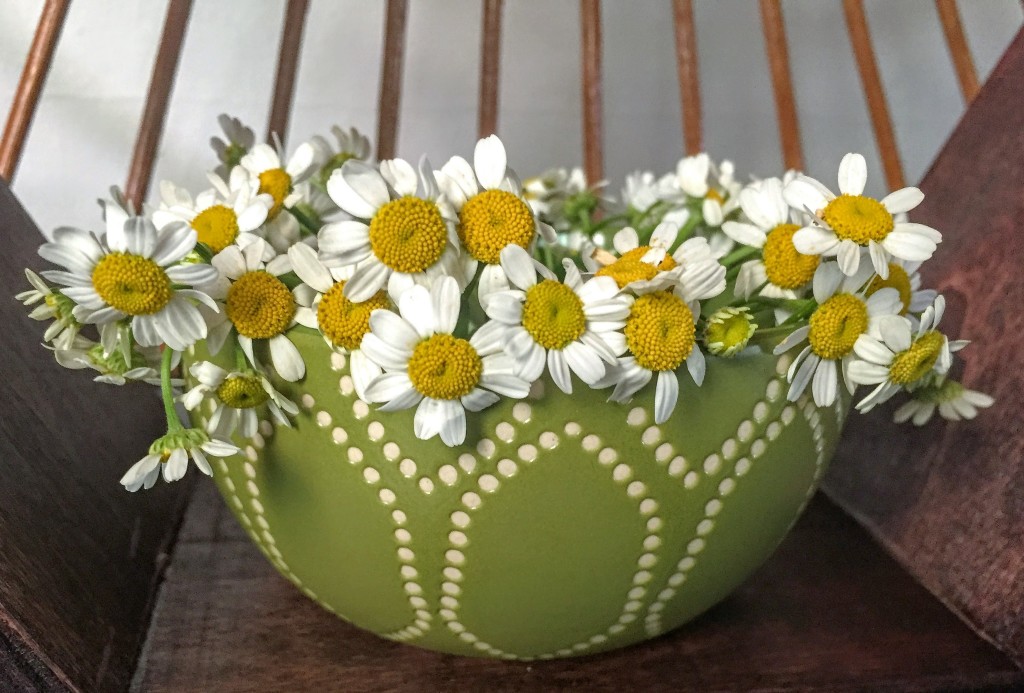 Welcome to the Craine's Nest! Hoping your Summer was full of travel, sandy beach days, and lazy afternoons in the sun (maybe perusing new DIY blogs!). Now that we're moving towards Fall, I'm getting that nesty-cozy feeling in my soul. I want to make my house pretty and comfy and for me, that means cooking, DIY's, and flowers!
This is the first in a series of posts I'll be writing about things that I love and adore. These Chamomile Flowers are #1 on my list since I stumbled upon them yesterday, brought them home, and fell in love! I scattered these Late-Summer, daisy-like blooms all over our living room in different containers: a milk bottle, a jam jar, a hanging vase, a copper washi tape vase, and another little bottle. I bought a large bunch at Trader Joe's for $3.99 that ended up filling all of the above, plus more to spare! They're pretty and carefree little flowers, but they're also very delicate, so… when you get 'em home, get them into water, right away. Without it, their tender flowers and leaves begin to wilt VERY quickly. The upside is that once re-hydrated they usually pop right back to life!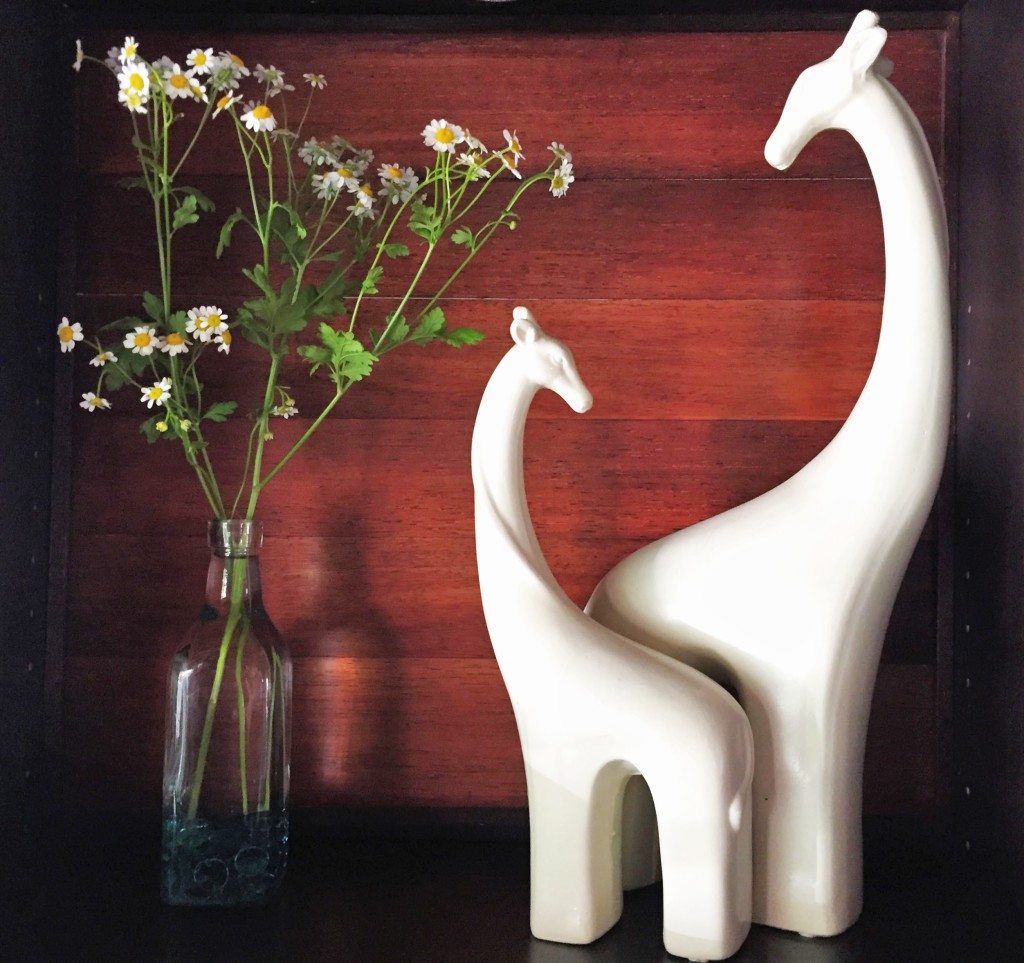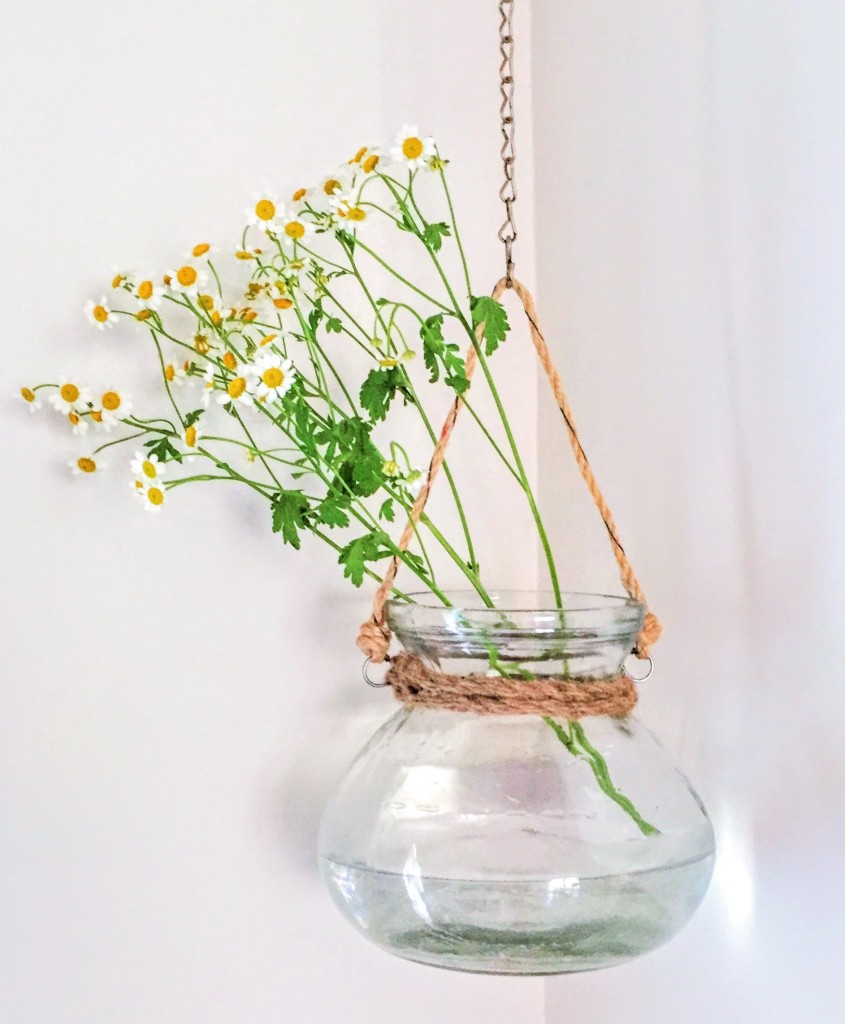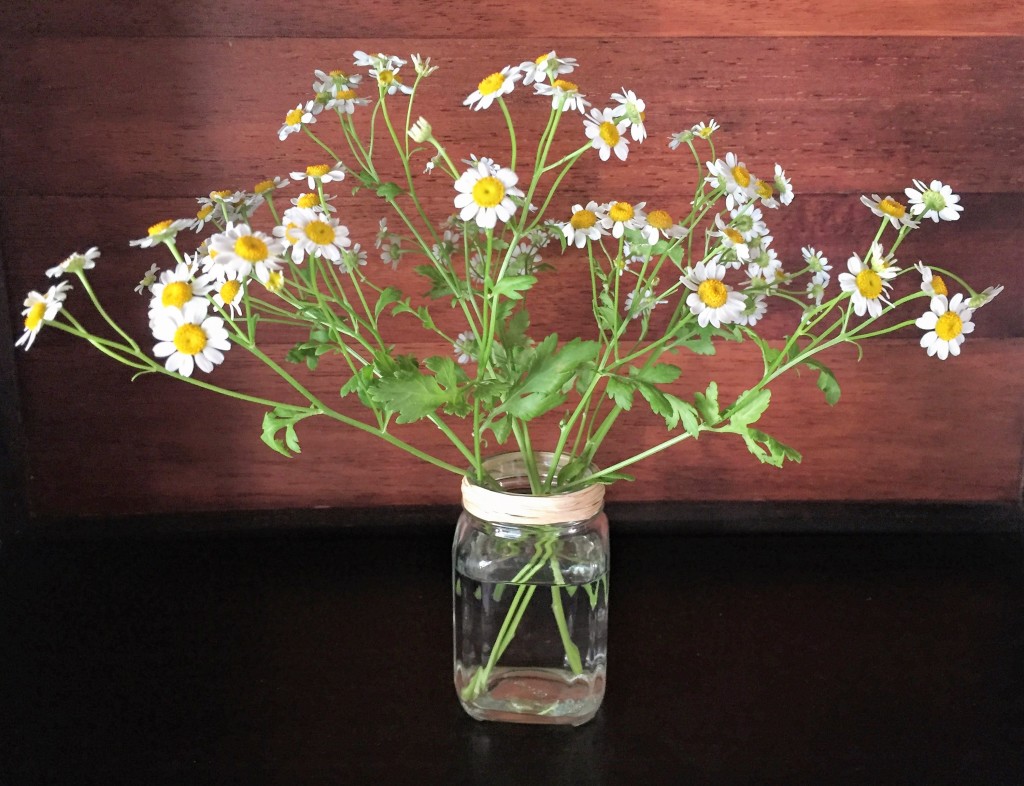 When I walked into my living room this morning, I felt like I was meandering through a field of wild flowers to get to my coffeemaker. It was a brief moment of peace before the first "Mommy!" was yelled from one of the bedrooms, and the first bark came from the crate… I REALLY enjoyed it, if only for a few lovely minutes :).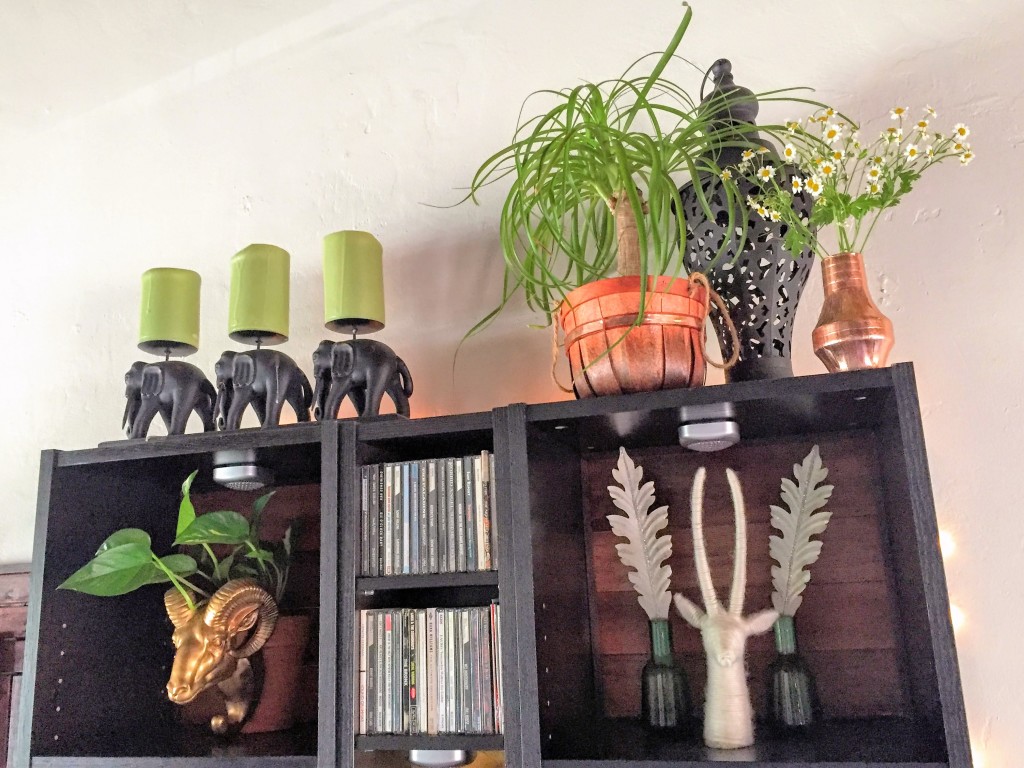 Lately, instead of buying flowers, I head out to my yard, where I have some pretty little Eucalyptus trees and also, a beautiful variety of succulent/cacti-type plants. There are plenty of both, so I usually use clippings from the Eucalyptus or a cactus or succulent that will look great for a few weeks, once it's in water. I love to buy flowers but I'm trying to save money where I can, and also, going through a phase of simplicity, I think. Flowers feel sort of overly "frilly" to me at the moment, but I do love the relaxed and carefree feeling that these little guys bring to our space. They're a perfect accessory to all the warm wood in the room, and make the white accents stand out. They work well with the gold and copper features, and go nicely with all of my house plants. These beautiful little flowers create a space that is harmonious and tranquil, simple and fresh. A sweet and inexpensive new find! Thank you, Trader Joe's!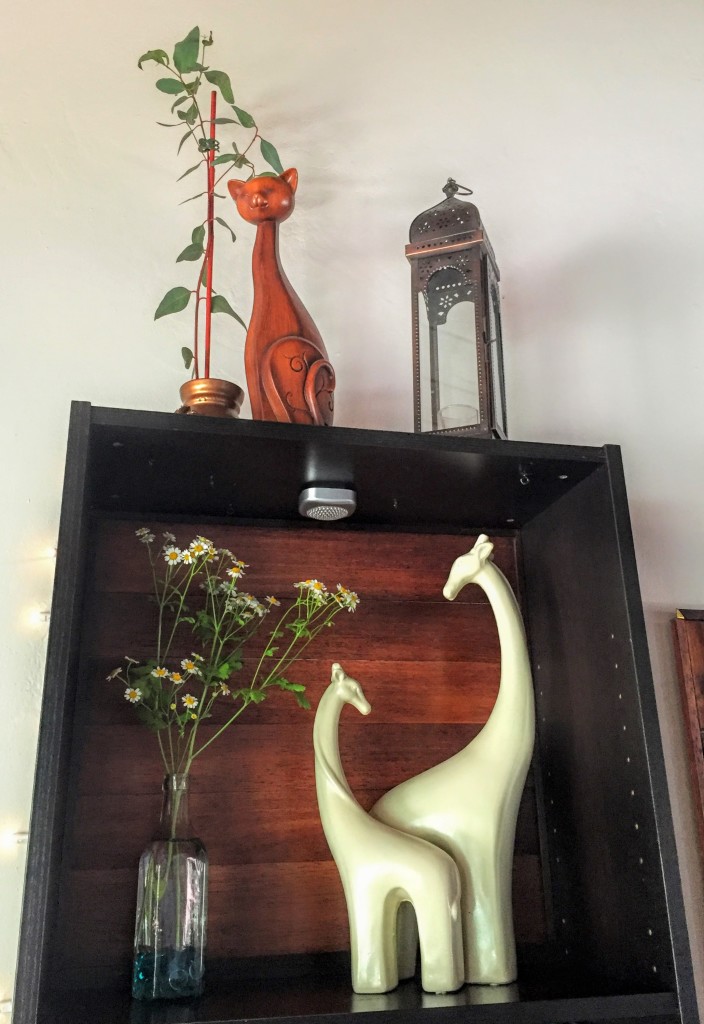 Chamomile flowers are also edible. The flowers have an apple-like flavor and can be used to make tea or put into cocktails. Yummy. So fresh and pretty! Check out my post "Cocktails for Zelda" for my Orange Blossom Cocktail Recipe!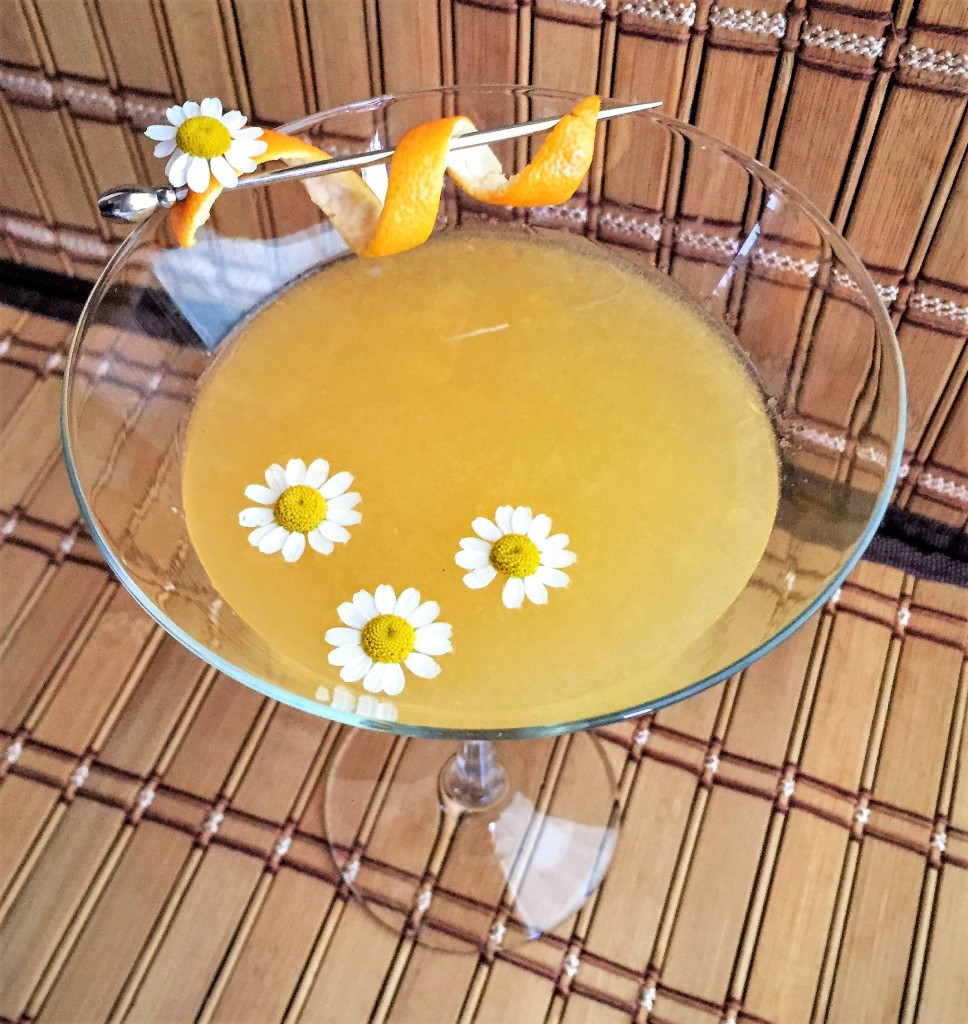 These simple flowers are just one way to breathe life into the old rental, that is currently our home. When I put flowers around the room or buy a new plant, it lifts my spirits, especially on the days when I'm frustrated with the cracked tile in my kitchen, or the old paint in my living room (First World problems, I know!). Finding inexpensive ways to re-inspire my living space, is one of the many reasons I started this blog. I hope it will motivate you to do the same, if you happen to be renting a home that still has it's original 1950's kitchen (ok- maybe a reno was done in 1972!). Or even if you have a newer space that is just feeling boring or stale. Sometimes, you're not able or allowed to make major changes, but simple things can transform the feeling of a room and the energy in it. These Chamomile Flowers are an example of something very simple, that can make your space and maybe, your spirit, a little lighter!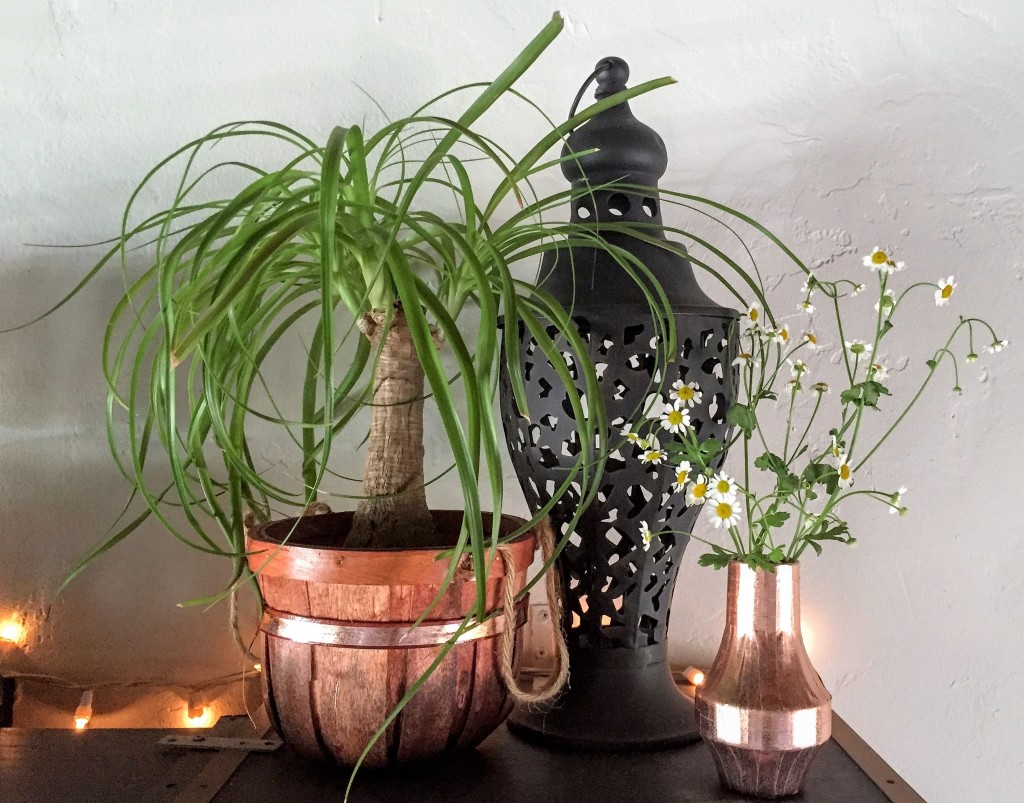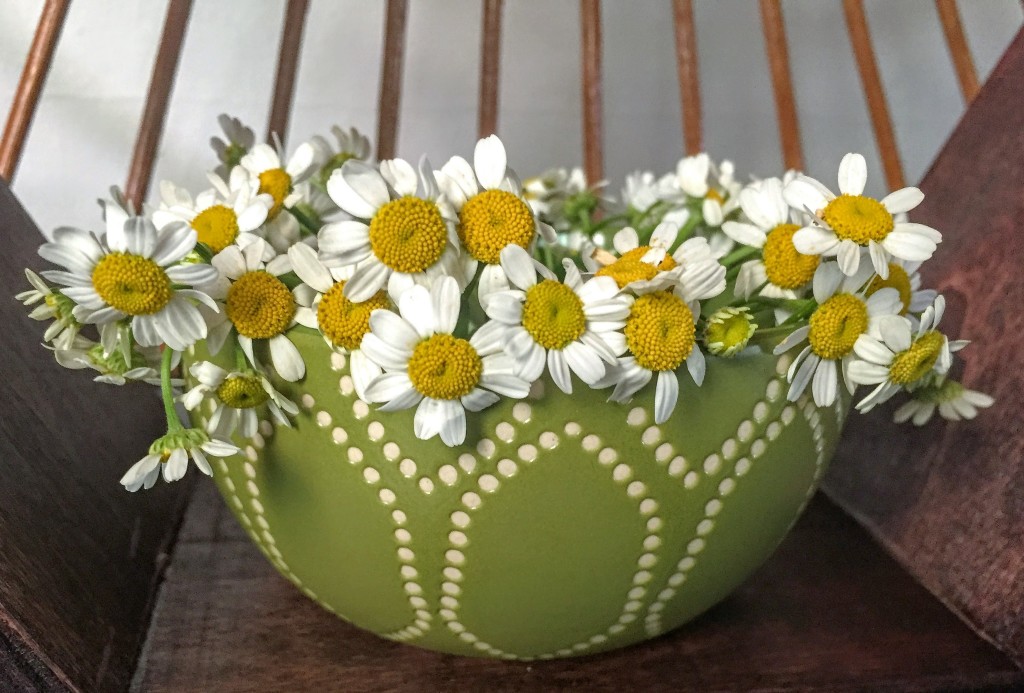 Thanks for joining me here, today, at The Craine's Nest, for my first "Loving…" post! I would greatly appreciate ideas from you, about things that you love, or things you've made, DIY's, etc. Please send them to me, to be considered for a featured post! In the meantime…
Happy Nesting.
Kirstie xo
Save
Save
Save
Save