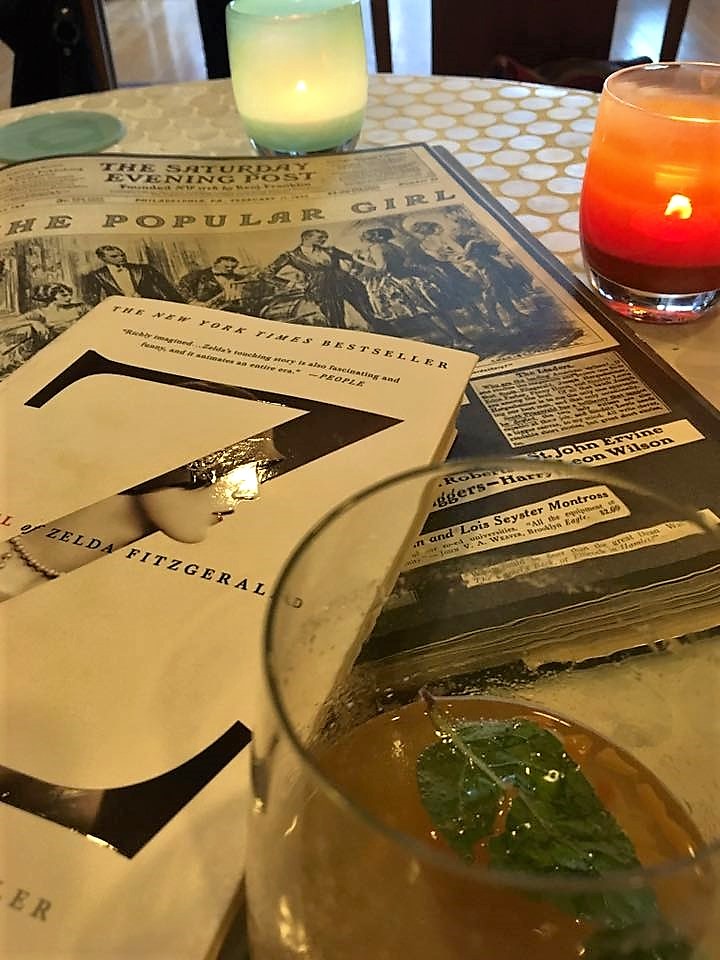 Image by Egle Athari
Hi there and welcome to The Craine's Nest!
A friend of mine recently invited me to join a book club, and I'm so glad she did!  I've never been part of a book club, so I wasn't quite sure what to expect, but I'm happy to have found that it's a great mix of girl talk, good food and drink, and an interesting discussion about the book that we've read.  The group is made up of creative, entrepreneurial women, which is my comfy little nook, and I like that I'm reading books that I wouldn't necessarily choose for myself.
The first book that I read with the group, was Z: A Novel of Zelda Fitzgerald, by Therese Anne Fowler.  I'm not gonna lie… I was pretty bored for the first hundred pages or so and then, all at once, everything turned around.  The novel was suddenly brought to life with imagery and color when the dynamic duo, who were Scott and Zelda Fitzgerald, moved to New York.  Through many different cities, countries, and surroundings, Fowler did a great job of capturing both their extraordinary personalities and their crazy, mixed-up love.  She recreated environments of the era in beautiful detail, making me feel like I was right there with Scott and Zelda at the many speakeasies, clubs, and hotels they frequented.  With vivid descriptions of the style, food, and drink of the day, Fowler created a lively backdrop for a vast array of colorful characters.
Fowler also included many a quintessential Jazz Era Cocktail (hint: most of them involved gin!), such as the Orange Blossom, which is one of the drinks I'll be revamping here, today.  I jotted down all of the drinks as I read through the book, and I've put a modern spin on the ones that captured my imagination the most.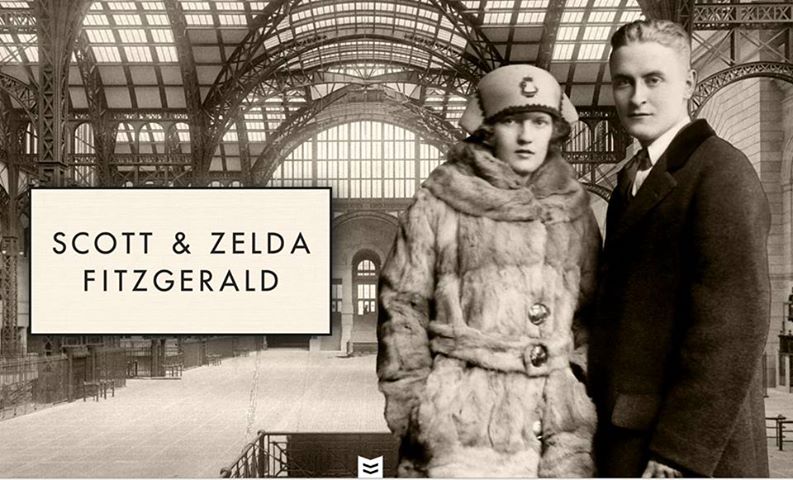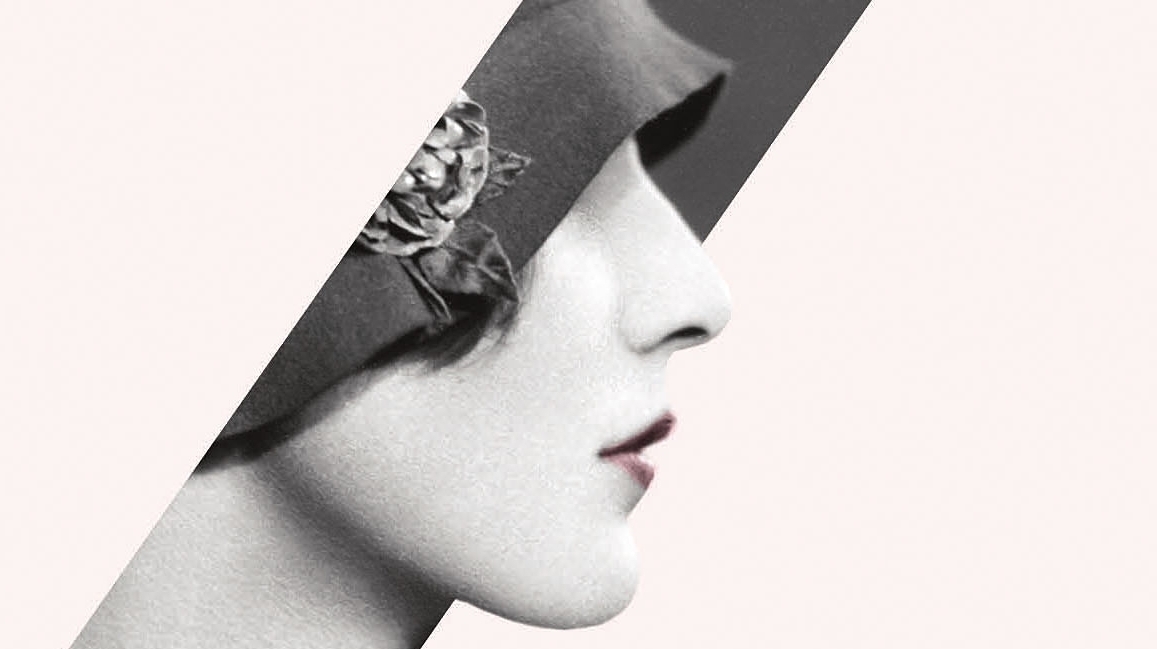 I got this brilliant idea from fellow book club member, Susan Tull, who created her own rendition of an Apricot Gin Cocktail for the "Z" book club meetup.  Lucky for us,  I have her recipe to share with you, today!  Thanks, Susan, for a great idea and a delicious recipe!
I have 3 Jazzy Cocktails on the menu!  A couple are my own versions of old favorites, and the other is Zelda's Birthday Blush, recreated by Susan.
First up…
The Gin Framboise: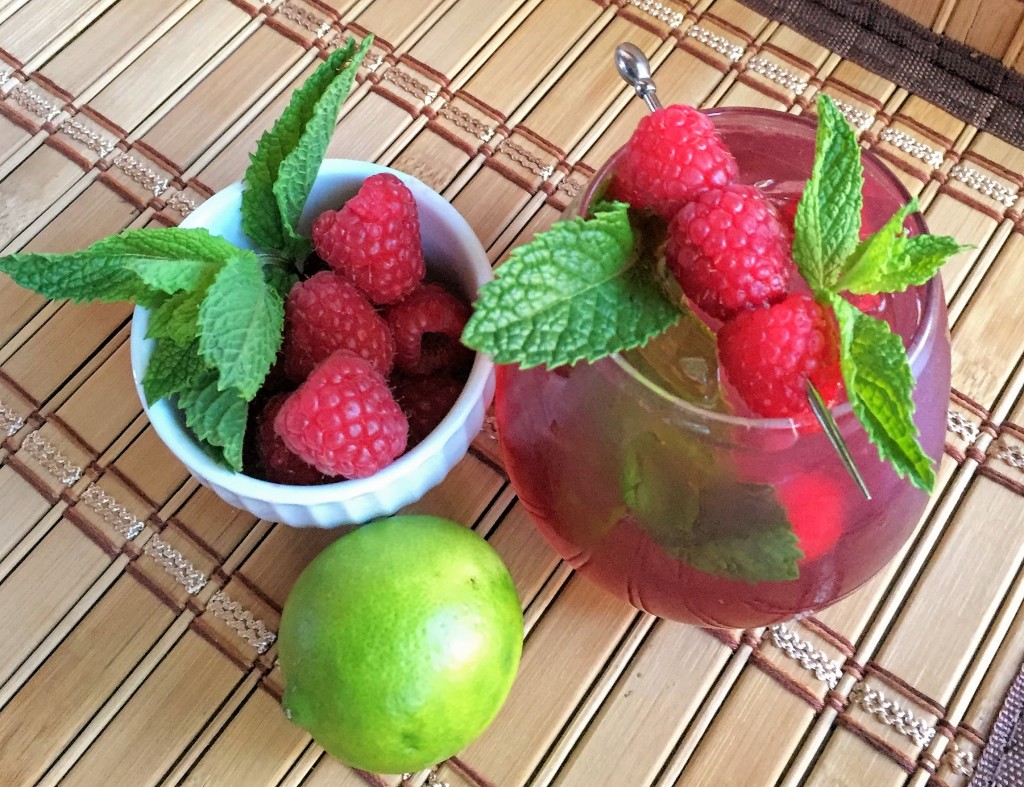 The first is a Gin, Soda, and Raspberry Lambic with Raspberries, Mint, and Lime.  It's a lovely Summer Cocktail, refreshing and tasty, and I'm calling it the Gin Framboise.
My inspiration came in the book, when Zelda's parents had left the house for a bit, and her sister, Tootsie, came up to Zelda's bedroom.  Tootsie wanted to let her know that tea was on and oh, by the way, she had some gin!  She said she would muddle raspberries and mint, and they could have a drink.  Zelda razzed Tootsie about how, despite her old age (of 29 years!), she still had to wait for their very strict parents to leave the house, before having even one, little cocktail.  The scene identifies how stern Zelda's father truly is, and how rebellious Zelda can be (she's only 17 and will definitely be having a cocktail, thank you!!).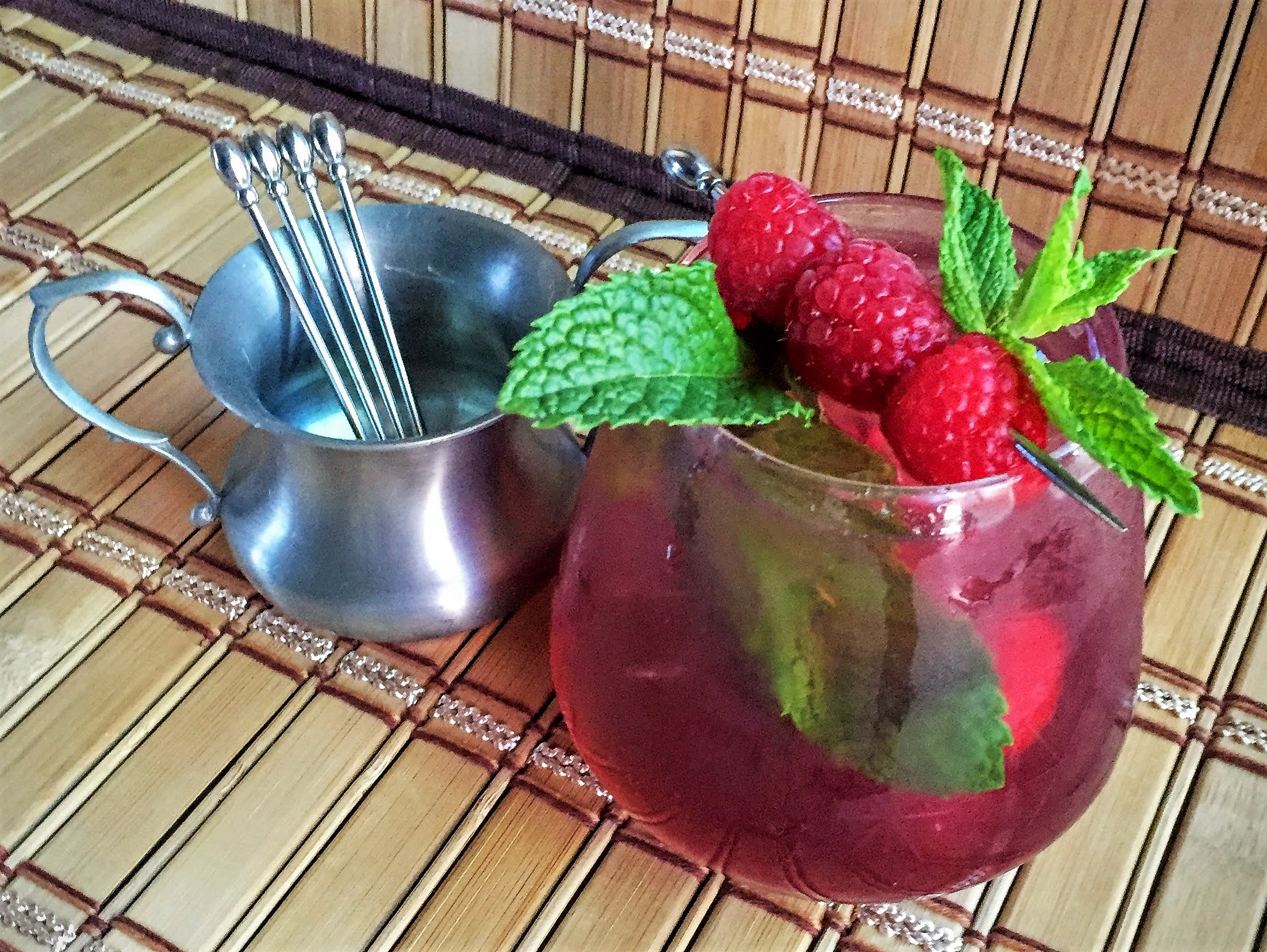 The Gin Framboise is tasty and it's beautiful.  A great drink for any Jazzy Summer Soiree!  I can imagine Zelda sipping this at an afternoon summer party, waiting for her turn at croquette on the lawn!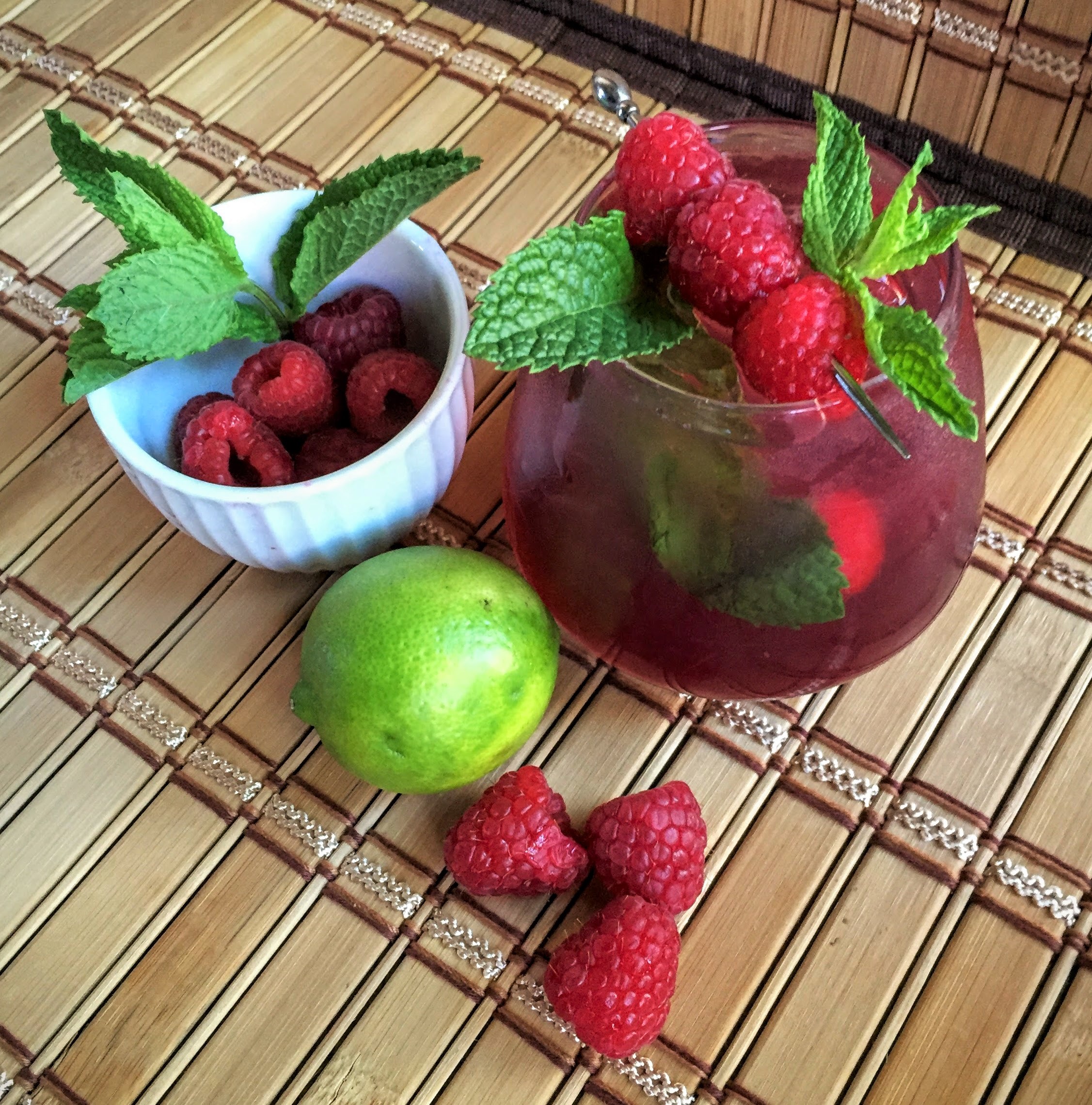 You will need:
Bombay Gin (or your favorite gin)-  1-2 oz.
Club Soda-  1-2 oz
Lindemann's Framboise Lambic-  4-5 oz.  Trader Joe's.
7-8 Fresh Raspberries
Mint.  I used about 6 large leaves, but it's really to taste.
Lime.  One-half of a lime's juice, and maybe just a bit more!
Ice
Load your glass (I used a stemless wine glass), almost to the top with ice, and add about 4 large Mint Leaves.  Next, put in about 4-5 Fresh Raspberries.  Throw in your 1-2 oz of Bombay, and then, squeeze in the juice of half a lime.  Pour in your 1-2 oz of Club Soda, and then, top off with Framboise Lambic (ends up being about 4-5 oz).  Give it a swirl and garnish with more raspberries, more mint leaves, and maybe a lime wedge.  You're all set.
Bottoms up to Scott and Zelda!  The most provocative duo of the Jazz Era!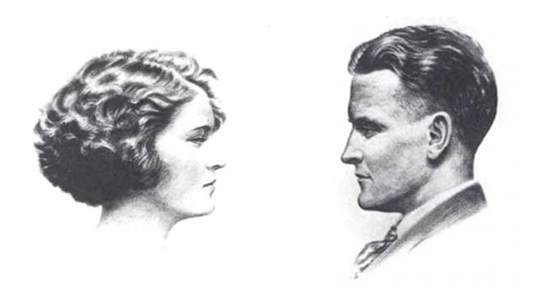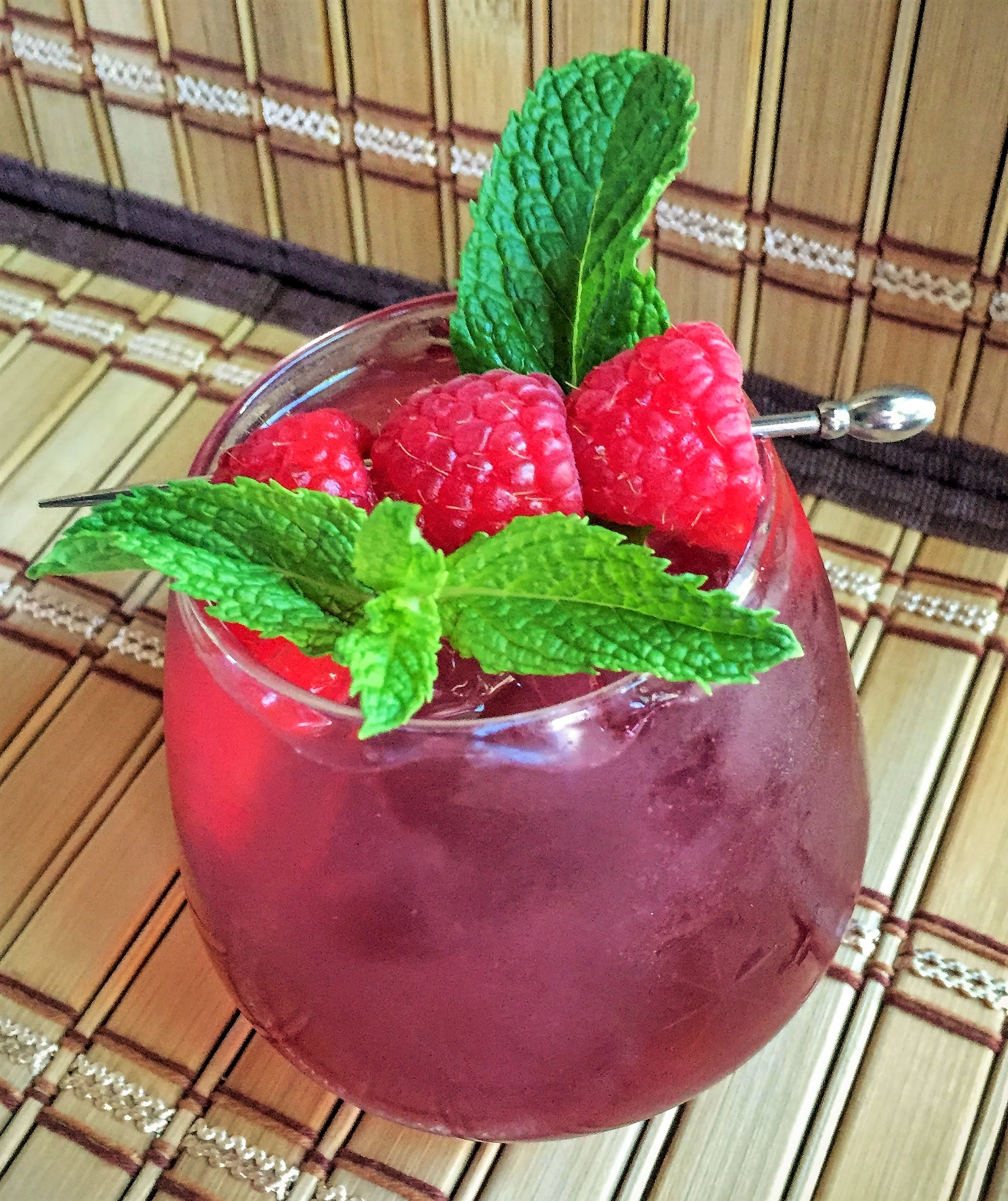 Next is…
The Birthday Blush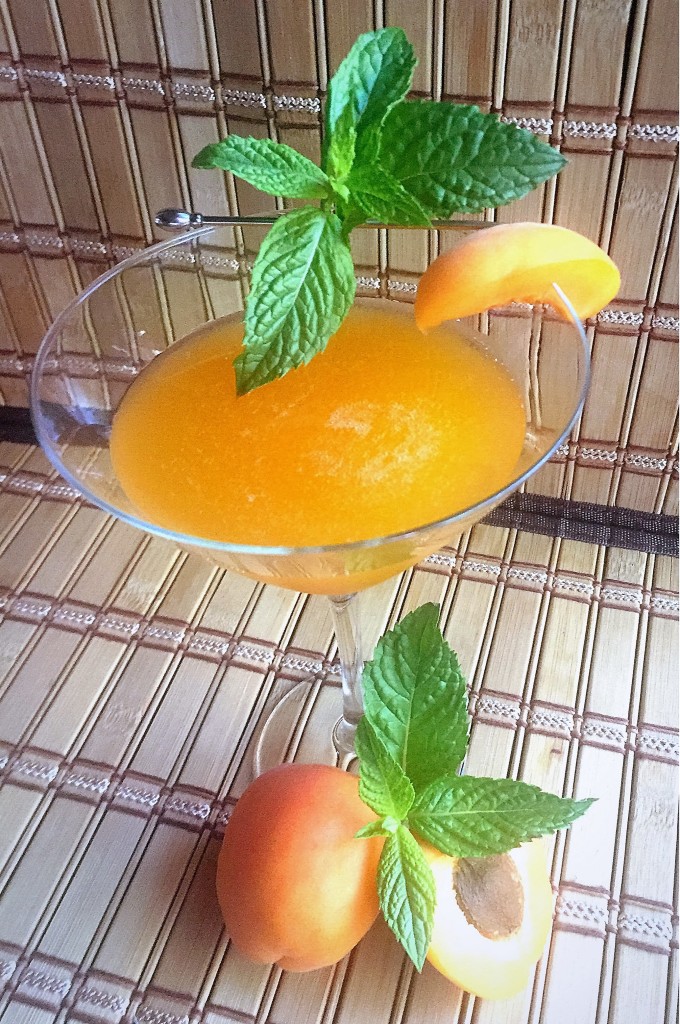 The next drink, by Susan Tull, is an Apricot Puree, Apricot Liqueur, Gin, and Soda Medley, garnished with Mint or Basil… and it's delicious!
At the beginning of the book and the beginning of Scott and Zelda's romance, F. Scott throws a bash for Zelda's 18th birthday.  Scott has his bartender whip up a drink in honor of Zelda:  "I described her to him, and this gin-and-soda-and-apricots concoction is the result. You've got to try it, it's outrageously good."  Well… Susan's rendition of this drink IS outrageously good and very pretty.  Here is her recreation of Zelda's Birthday Blush.  There are 2 variations:
#1   The Birthday Blush Slushy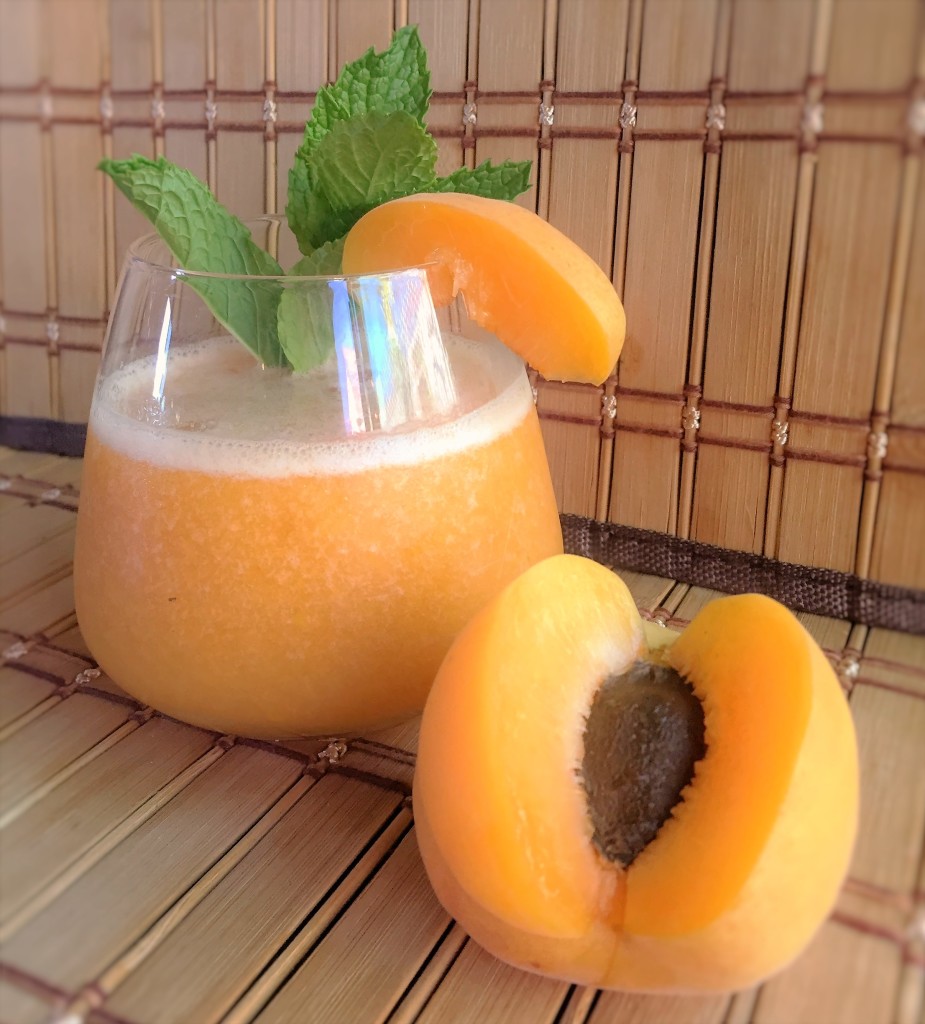 #2  The Birthday Blush Straight-Up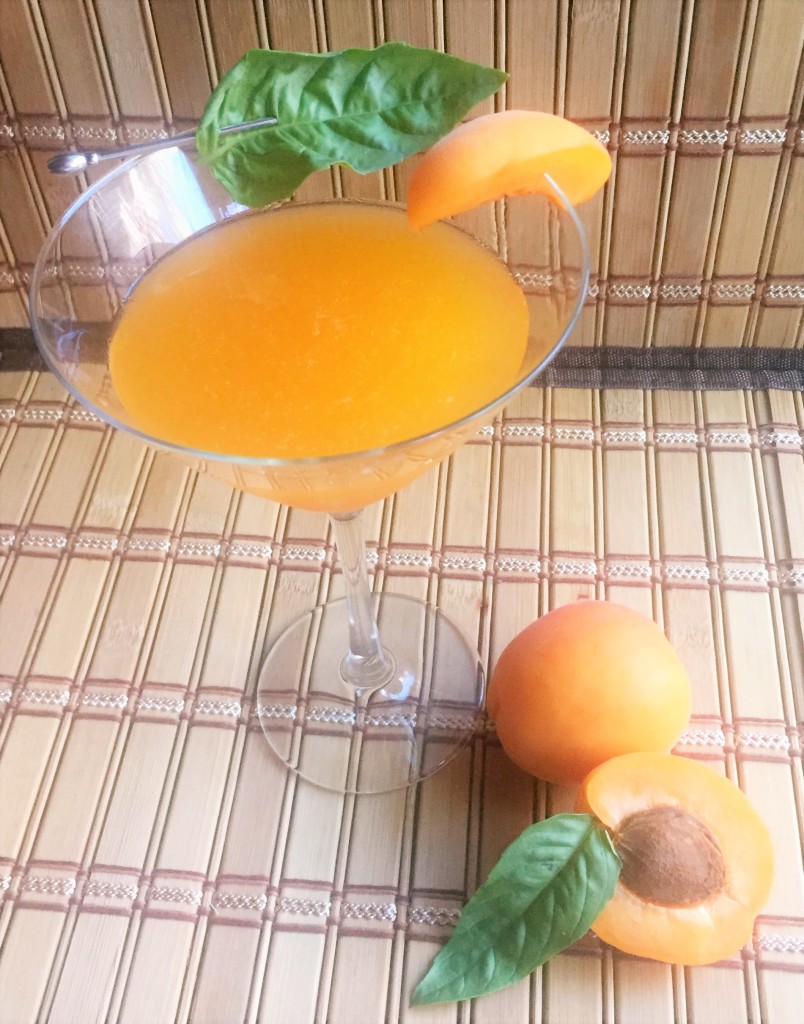 You will need:
About 2 lbs. of Ripe Apricots
Sugar or Honey- 3 TBLSP
Good Gin (I used Bombay Sapphire)
Apricot Liqueur (Susan used Orchard Apricot from Austria)
Soda Water
Ice
Mint
Basil
Tools:
For the fresh apricot puree:
Pit and roughly chop about 2 pounds of ripe apricots, setting two or three apricots aside for garnish.
Cook over medium heat with 3 tablespoons of sugar or honey.  No water needed.  It should be a little tart.
Once the apricots cook down a bit, puree them in a blender or an immersion blender, and then let cool.
Make the cocktail:
2 shots of apricot puree
1 shot of good gin
1 shot of apricot liqueur (I used Orchard Apricot from Austria)
#1  The Birthday Blush Slushy
Add the above ingredients to a blender, multiplying the quantity for the number of drinks you want to make. Blend for a few seconds. Add ½ cup of ice for each cocktail and pulse. Add more fruit, alcohol and/or ice to taste. For more sweetness, add a little extra apricot liqueur.  Add mint or basil to garnish.  Yum!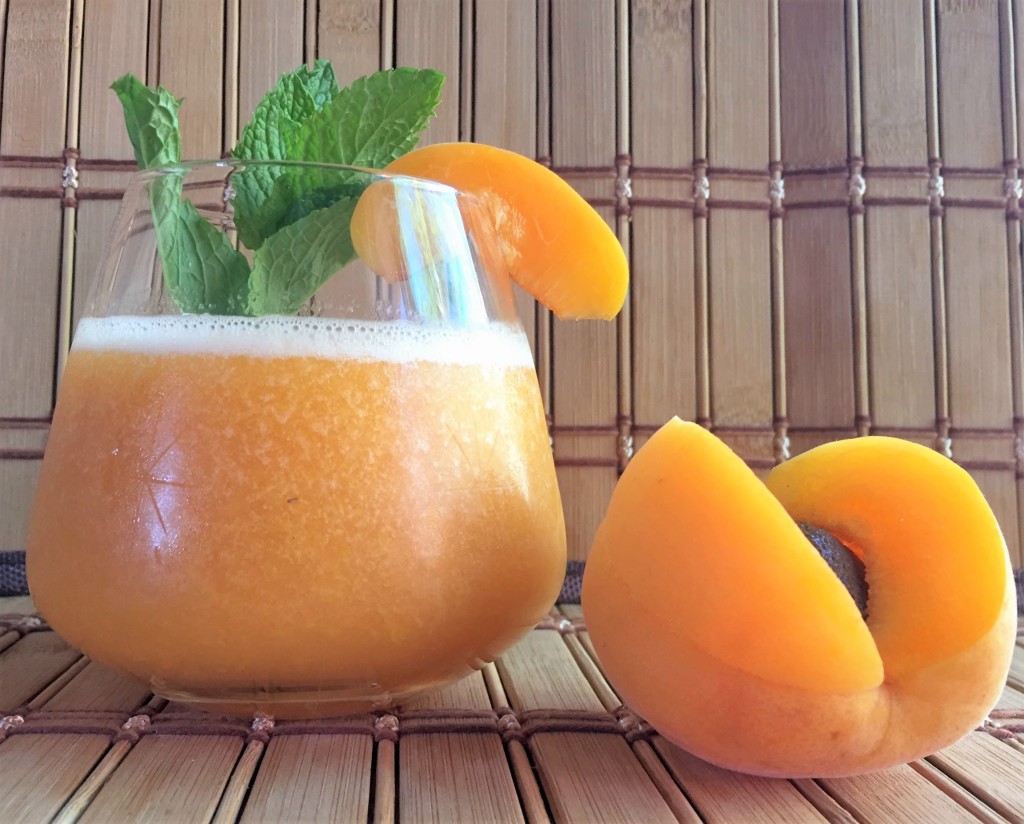 #2  The Birthday Blush Straight-Up
Mix one drink at a time. Put apricot puree, gin, and liqueur in a cocktail shaker and add about a cup of crushed ice. Shake like crazy and strain into a martini glass.
Add a float of fizzy mineral water or club soda and garnish: Place half an apricot on the side of the glass and float a sprig of mint or basil on top!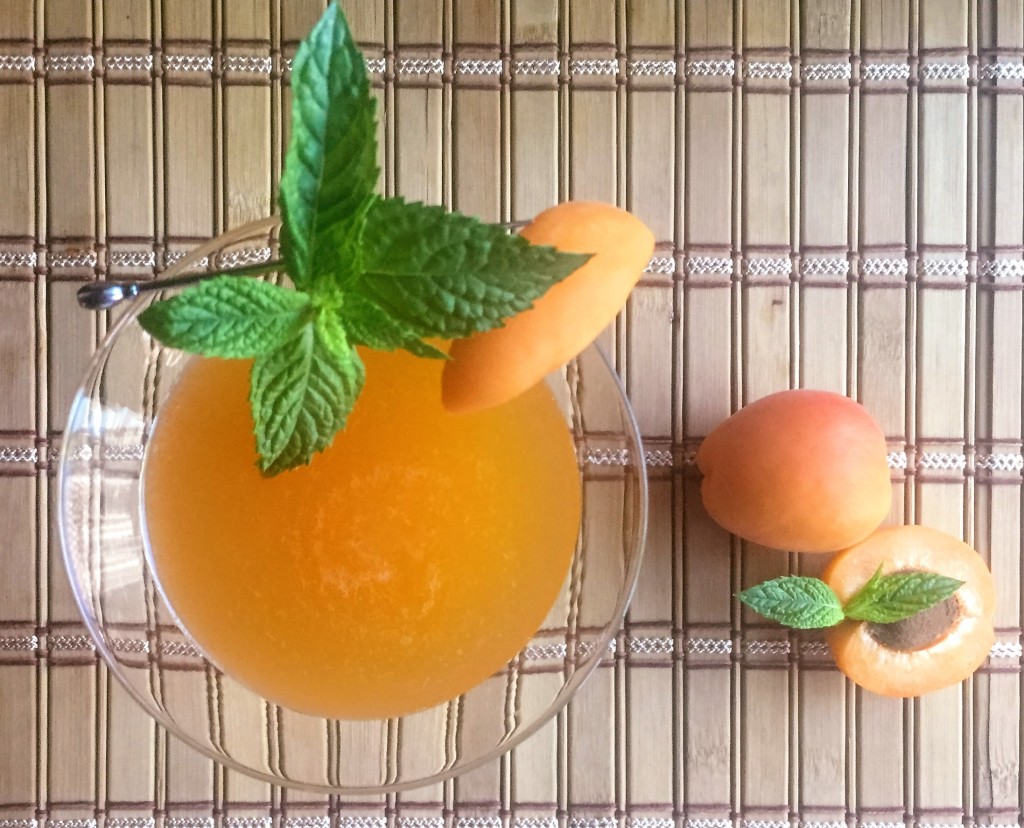 Happy Birthday, Zelda!!!  I bet you enjoyed your 18th Birthday Blush!  You definitely would've loved Susan's reinvention of it!  Delicious!  Thanks again, Susan!!!  XO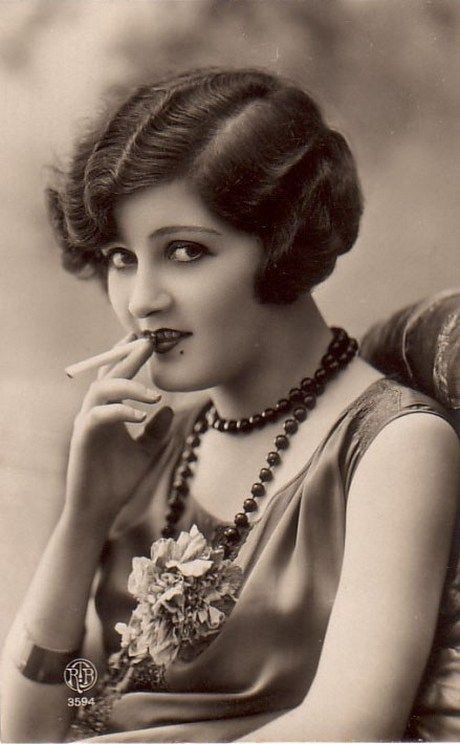 Drink #3:  The Orange Blossom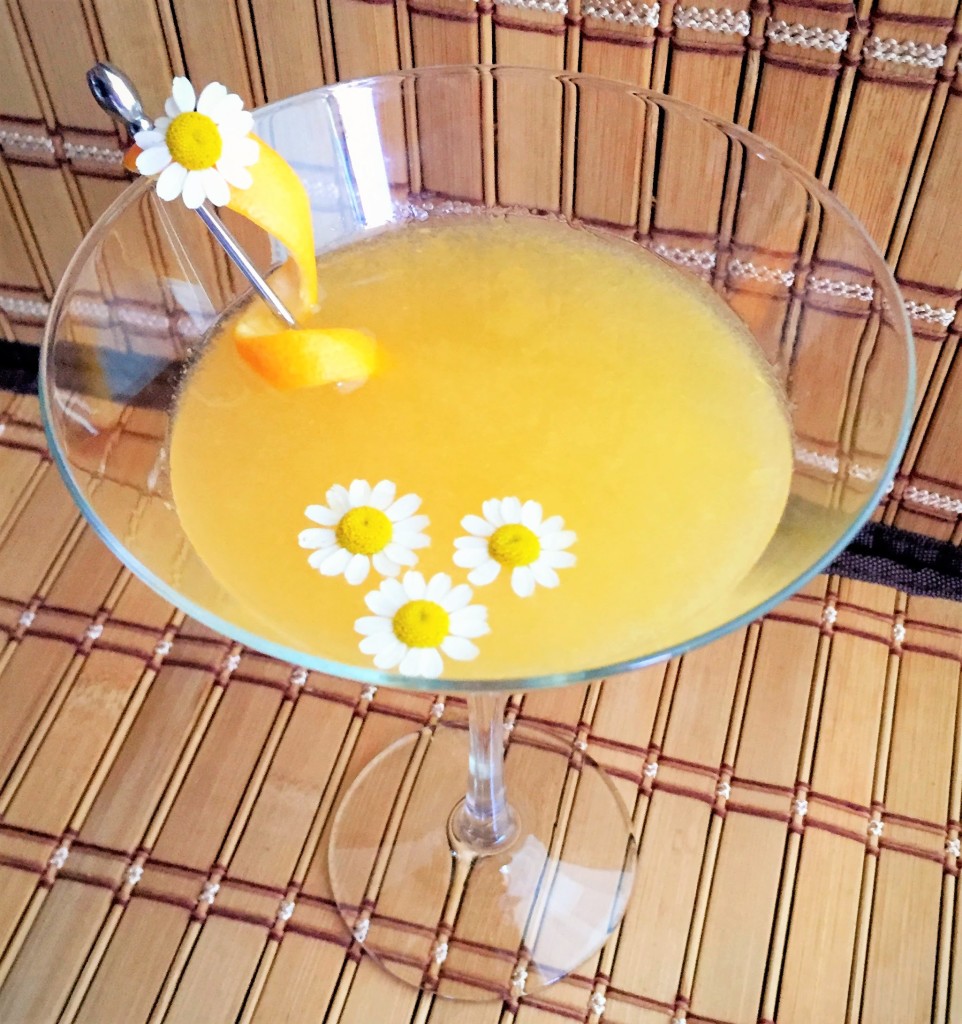 The next drink on our Jazzy Cocktail Menu, is the Orange Blossom, a classic Prohibition Era drink. This one will be more of a shaken not stirred aperitif, as oranges are known to stimulate the appetite and prepare your tummy for a meal. It's simple and delicious, and the name is so very pretty and innocent. The Orange Blossom is a lighter, less cloying alternative to the Mimosa.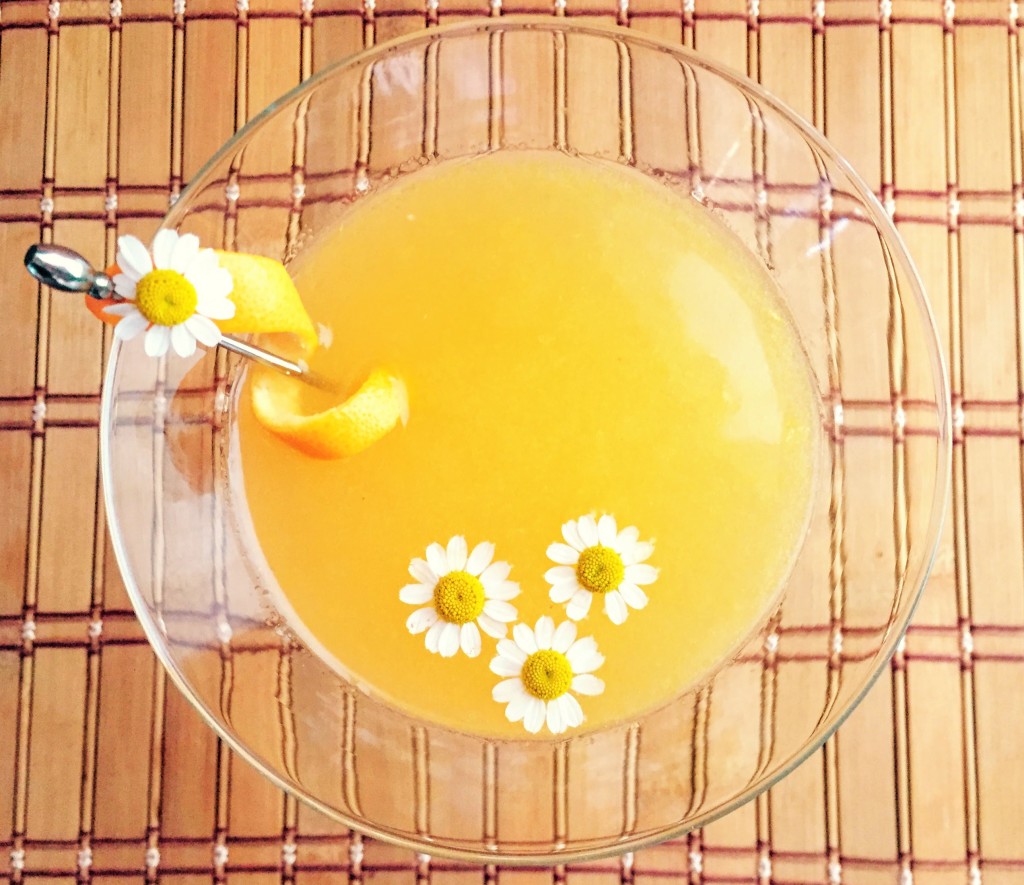 My inspiration for the Orange Blossom came from a scene in the book, when Scott and Zelda had been living in New York for a few months and had already made quite a name for themselves. Partially, because Scott's first novel was a bestseller, but mostly, because of their wild antics.  They'd been kicked out of several hotels (where they were living), for loud and crazy parties, they knew everyone who was anyone, and had found their way to becoming the "It" couple of the day.  In this particular scene, they're at the Ziegfield Follies, and a woman is doing the shimmy.  Scott decides to disrobe and claims that he can do the shimmy as well, if not better, than the professional dancer on stage.  The end result is that they are removed from the club.  The culprit seems to be the infamous Orange Blossom Cocktail, of which they've had many.  Perhaps this drink isn't so innocent after all!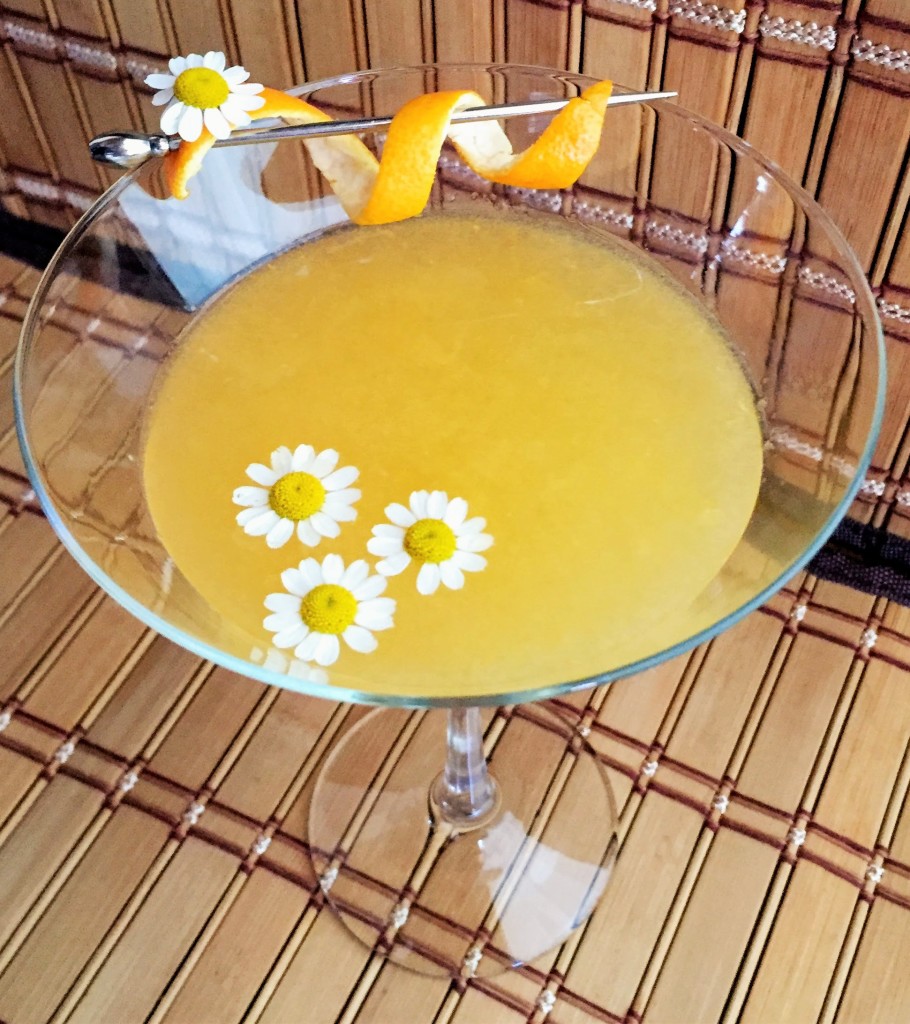 Oh, so pretty… but watch out… gin cocktails can be dangerous!  I've learned that the hard way through the years!!!
Here is what you'll need to make The Orange Blossom:
A Shaker
Bombay Gin (or your favorite gin):  50 ml
The juice of 1 large orange- squeeze directly into the shaker, up against the side, to get the oils from the skin of the orange
8 Mint Leaves (6 to go into the shaker and 2 for garnish)
4 1″ pieces of orange peel (to go into the shaker)
1 1/4 teaspoon of Honey
The juice of 1/2 a lime
Ice
Orange twist for garnish
White Flower Blossoms if you happen to have them!
Take your shaker and pour in your 50 ml of Bombay.  Next, squeeze your orange directly into the shaker, pressing it up against the side to get all the juice and oils from the orange and its skin.  Throw in about 6  mint leaves and then 4, 1″ long x about 1/2″  wide, pieces of orange peel.  Add your honey, and the juice of 1/2 a lime, and take a spoon or whisk, and give it a really good stir inside the shaker to try to thin out the honey before you put in the ice.  Now load your shaker with ice and shake it up REALLY well!  Pour it into your Martini Glass.  You may get small pieces of mint in your glass, from the mint in the shaker.  I usually take a mini sieve or a spoon, and get those out, but if you don't care about how it looks, they taste just fine.  Garnish with White Flower Blossoms if you have them, an Orange Twist, and Mint. Serve.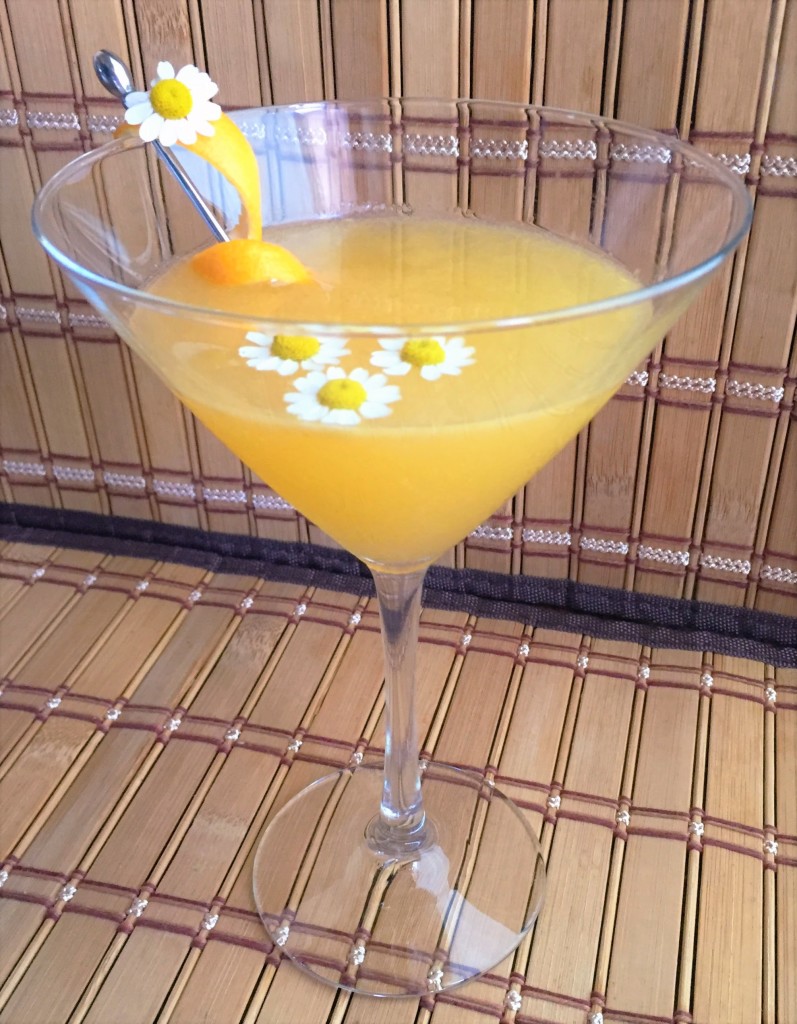 Delicate and lovely!  This bright cocktail would be the ideal start to a brunch or as an aperitif at a dinner party.  Maybe, like F. Scott, you'll, too, be inspired to dance or shimmy after a couple of these beauties!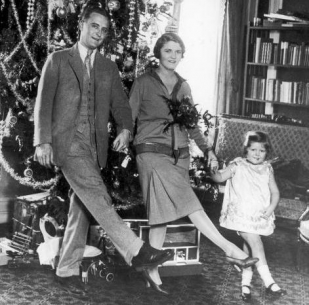 Cheers!!!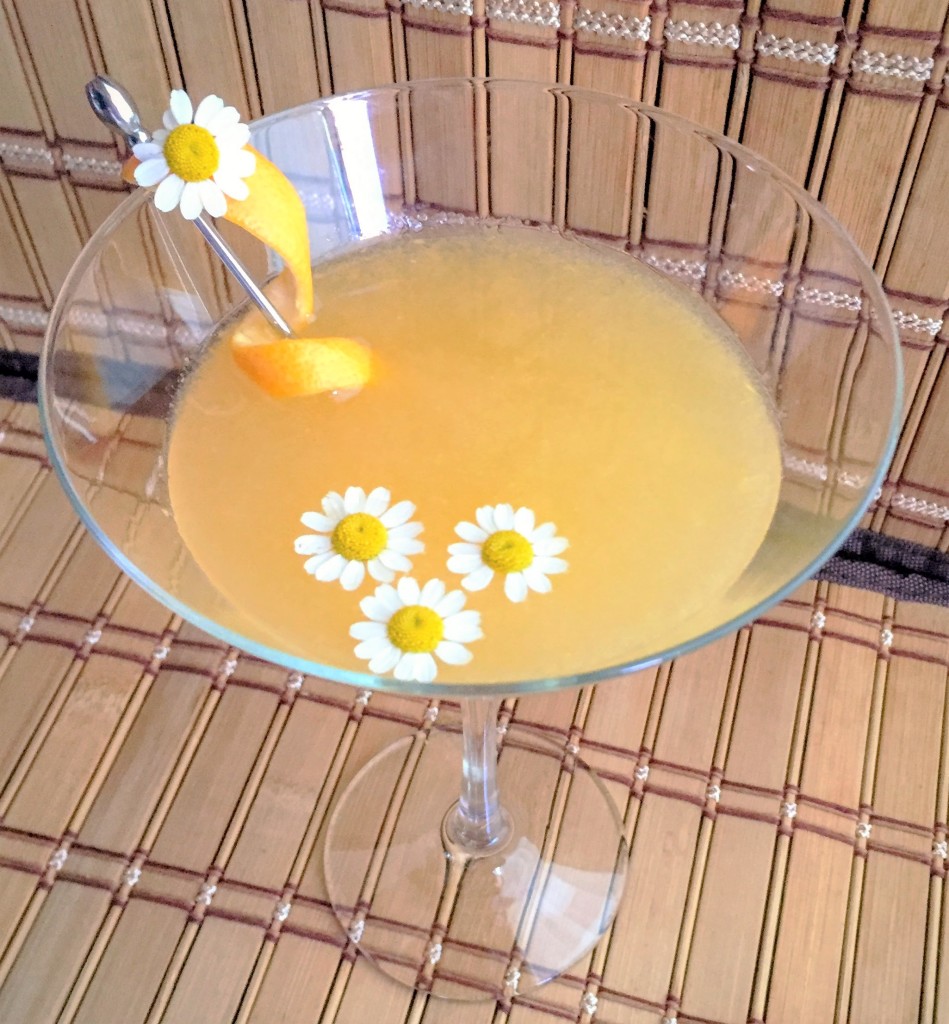 "Z" is a solid, well-written book, with a good story line and lots of style and ambiance.  It has a steady balance of liveliness and depth, and Fowler's writing is beautifully descriptive, as she breathes life into her characters and their personalities.  The book is a bit of a roller coaster, with a slow and steady climb at the beginning, an exciting ride through dazzling parties and tumultuous fights in the middle, and an eventual downward descent into the aftermath of all the chaos.
The Ex-Patriot scene in France, where you're introduced to the heavy hitters, like Hemingway, Picasso, Gertrude Stein, and The Murphy's, is full of glamour and Jazz Era fun.  This part of the book is more than likely, the reason you picked up "Z" in the first place… and rest assured, it's a large majority of it.  French chateaus, Parisian ex-pat haunts, amazing cocktails, beautiful clothes, and cool hairstyles… and of course, strong, outspoken women in the fight of their lifetime for equality.  It was a stylish and thought-provoking period.  This "peak" of the book is full of excitement, and for anyone interested in fashion and/or interiors, there's a lot of inspiration to be had.
What stayed with me, however, long after finishing "Z", was the struggle that Zelda went through, trying to find footing in a place more deep and real, than the drunken haze where she and Scott lived.  At the end of it all, it's a tragic story about a woman of unusual depth and intelligence, living an unusually shallow life.  Despite the fact that their life together was one of literary importance, their top priorities seemed to be finding the next party and making their way into the popular crowd, as they moved from place to place.  The Jazz Era's many leading performers were a highly social bunch, after all.  They would find a nesting place and drink themselves into oblivion while exchanging highly intelligent witticisms and philosophies on life (think Dorothy Parker and the Algonquin Round Table).  It was a time of decadence and hedonism, but only for the lucky, top few.  Perhaps a desperate grabbing at everything life could offer as they watched (from a comfortable perch in Paris) their families, friends, and country, spiraling into a deep depression.
The result of all of this was that instead of pouring her incredible talent into something of substance, Zelda initially, poured it into becoming the wittiest, most popular girl in the city… and then regretted that choice.  We're vain in our youth, no?  Unfortunately, in this era, you had to grab hold of who you were going to be, at a young age.  There was no flip-flopping from business woman to mom to entrepreneur, like there is in the year 2016.  I would've been in trouble!  Such a difficult time for women, while simultaneously, being a time of so much progress.  She married Scott at 19 or 20  years old, and there she remained for the rest of her life.  After they had a baby and their raging fire was dampened by alcoholism and affairs, Zelda was crawling out of her skin to be recognized for her extraordinary intelligence and creativity.  Ring Lardner, a satirical columnist of the day, wrote: "Mr. Fitzgerald is a novelist and Mrs. Fitzgerald is a novelty".  While some knew the talent that she possessed, most thought of her as a beautiful bird to adorn her husband's side.  The era forced her to live in Scott's shadow and his resentment, and that, along with copious amounts of alcohol, is probably what drove her to her own demise.  Zelda was an exceptionally creative soul, forever trying to find her voice as a writer, artist, and dancer but unfortunately, she arrived too late to the game.  Having established herself as the "Popular Girl", the "First Flapper", and F.Scott Fitzgerald's gorgeous wife, she was trapped in a gilded cage.
Zelda was a provocative writer by many accounts, and there are theories out there, that she wrote large portions of Scott's greatest works.  What IS known for sure, is that Zelda wrote many articles for magazines, for which Scott received credit.  It was decided (for her), that Scott had an established name that would render more respect and in turn, more money.  It made sense, therefore, that he take the credit, especially when they were in one of their many bouts of financial crisis.  It also made sense that she would end up hating him for doing just that .  Who knows how many of his literary works were written for him.  The Great Gatsby?  Some think that may be true.
I, for one, believe Zelda deserved more than she got, so I'm going to go make one of these lovely cocktails, tip my hat and say a cheers to the "Lady of the Hour" at The Craine's Nest.  Here's lookin' at you, Zelda Fitzgerald!  You lived with dark shadows, and you weren't recognized for the talent you possessed, but you were a shining sensation, nonetheless!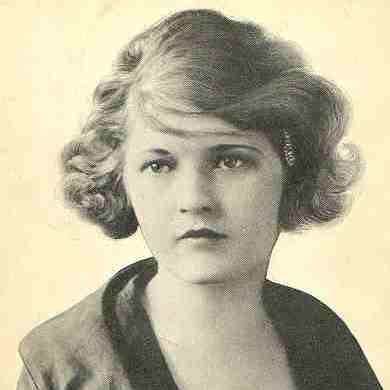 Pick up "Z" A Novel of Zelda Fitzgerald, by Therese Anne Fowler, here on Amazon.
Here are some books in the same vein, about the Ex-Patriots and the Jazz Era:
Living Well is the Best Revenge by Calvin Tomkins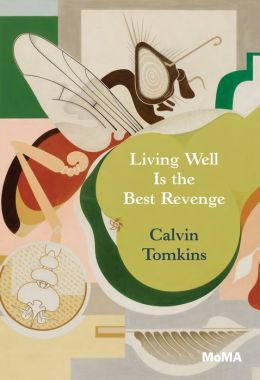 This book is about Gerald and Sara Murphy who were important characters in "Z".  Here is FLAVORWIRE's description of the book:
Gerald and Sara Murphy were at the center of the Lost Generation crowd, the inspiration for Dick and Nicole Diver in F. Scott Fitzgerald's Tender Is the Night. Tomkins's essay tells us why they mattered and why this generation mattered, mattered to the point that people are still romanticizing their lives to this day.
A Moveable Feast by Ernest Hemingway
FLAVORWIRE says:
A crucial piece of the Hemingway mythology, this memoir takes you to 1920s expatriate Paris with Hemingway and the rest of the gang, including F. Scott Fitzgerald, Gertrude Stein, and Ford Maddox Ford, among others. Learn where Hemingway smoked, drank, and wrote, and feel some sort of inspiration in that knowledge.
The Autobiography of Alice B. Toklas by Gertrude Stein
Stein was the center of the American expat crowd, and you can learn about it through the perspective of her partner, Alice B. Toklas. Avant-garde, naive, and gossipy, it's the closest thing to Stein writing about her era and what happened.
And last but not least, Zelda's own novel…
Save Me the Waltz by Zelda Fitzgerald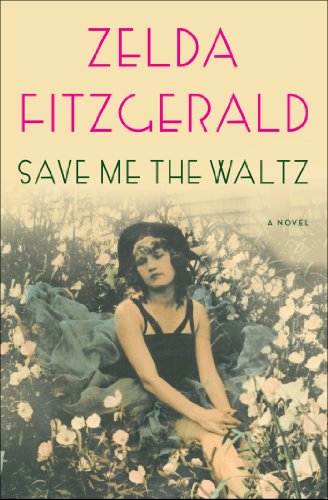 Good Reads says:
One of the great literary curios of the 20th century, Save Me the Waltz is the first and only novel by the wife of F. Scott Fitzgerald. During the years when her husband was working on Tender is the Night—which many critics consider his masterpiece—Zelda Fitzgerald was preparing her own story.
I'm looking forward to reading more about this era!
Thanks so much for joining me for my first Book Review/Book Club Inspired Post!  It was fun!  Please let me know what you think of the book if you read it.  And please send pictures if you make any of these Jazzy Cocktails!
Now, go curl up in a corner with one of these books and…
Nest in cozy comfort.
Kirstie xo
Save
Save
Save
Save
Save
Save
Save
Save
Save
Save
Save
Save
Save
Save
Save
Save
Save
Save
Save
Save
Save
Save
Save
Save
Save
Save
Save
Save
Save
Save
Save
Save
Save
Save
Save
Save
Save
Save
Save
Save
Save
Save
Save
Save
Save
Save
Save
Save
Save
Save
Save
Save
Save
Save
Save
Save
Save
Save
Save
Save
Save
Save
Save
Save
Save
Save
Save
Save
Save
Save
Save
Save
Save
Save
Save
Save
Save
Save
Save
Save
Save
Save
Save
Save
Save
Save
Save
Save
Save
Save
Save
Save
Save
Save
Save
Save
Save
Save
Save
Save
Save
Save
Save
Save
Save
Save
Save
Save
Save
Save
Save
Save
Save
Save
Save
Save
Save
Save
Save
Save
Save
Save
Save