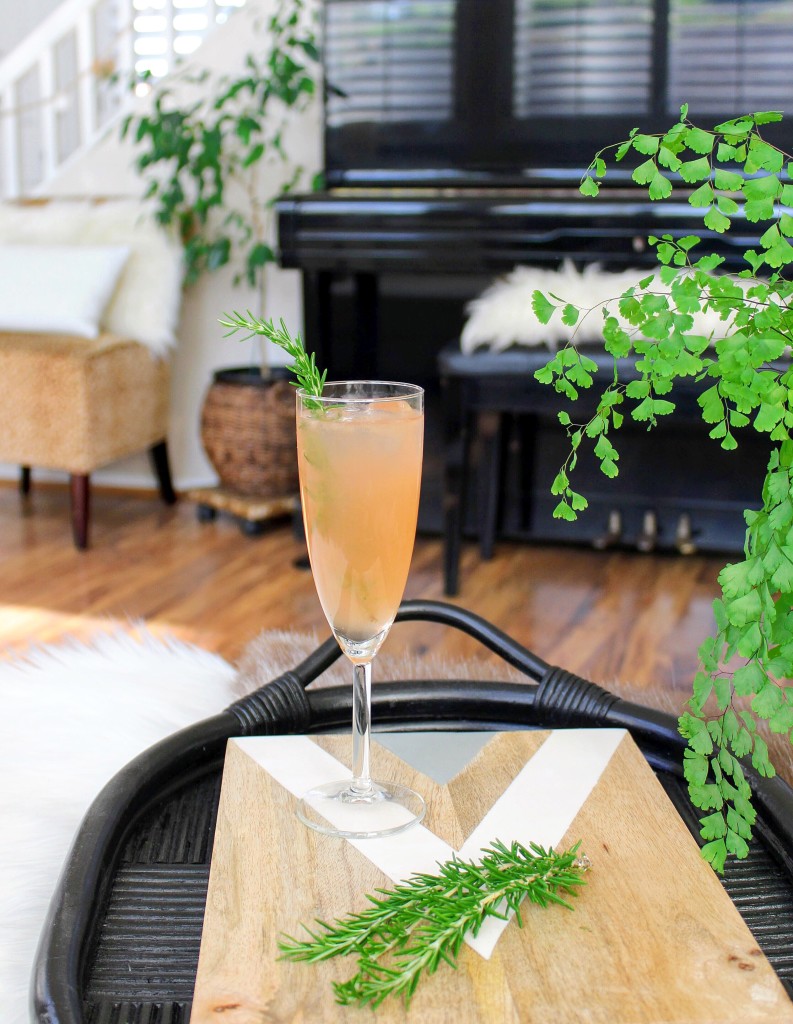 Hi All… Welcome to The Craine's Nest!
Summer's in full swing here in Temecula and we'll be hosting a brunch at our place, this weekend. I'd like to do something different than the usual Mimosa. We're in a new house, surrounded by life, vegetation, and beauty and I want something more interesting (and more fresh) than store-bought O.J. and sparkling wine. Also, sometimes I like to pretend I'm a chef or drink innovator of some kind and bust out the gourmet ingredients… about 10% of the time this actually works out. The other 90% it's everyone saying "oh yeah, this is good… mmm… interesting flavors" things like that, and a week later the leftovers are still sitting in the fridge, or drinks are left to melt, half full on the table… but it's ok, because I still enjoy trying! Luckily, this one turned out. At least in my mind it did. You can try it for yourself and let me know!
We recently discovered a huge rosemary bush that spans about half a city block just behind our back fence line, so I decided that whatever drink I make, that should definitely be incorporated. We've come to realize that rosemary grows wild all over this town… it's a beautiful thing!
So, with all that fresh rosemary in my possession, I've decided to do a twist on the classic Mimosa. I'll be swapping the orange juice with fresh squeezed ruby red grapefruit and the sparkling wine for sparkling rose. A rosemary simple syrup and a sprig of fresh rosemary rounds it out. It's yummy and refreshing!