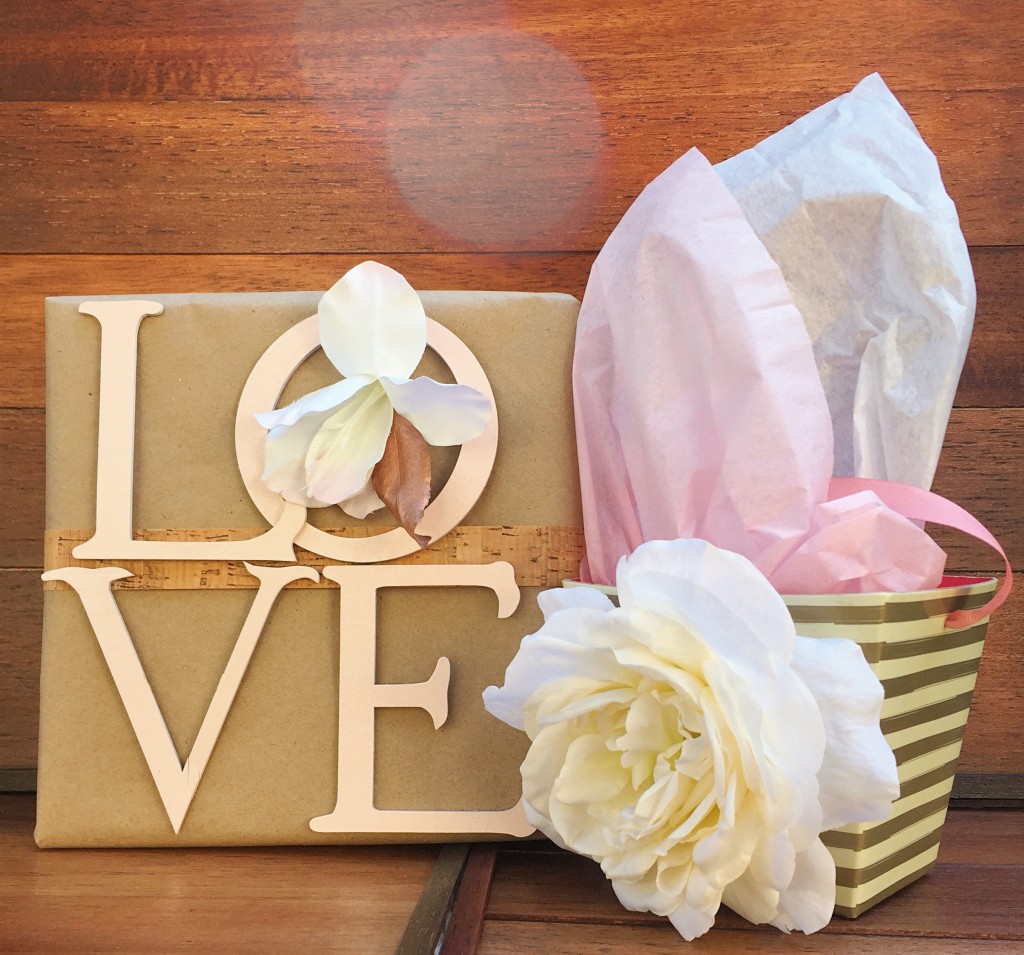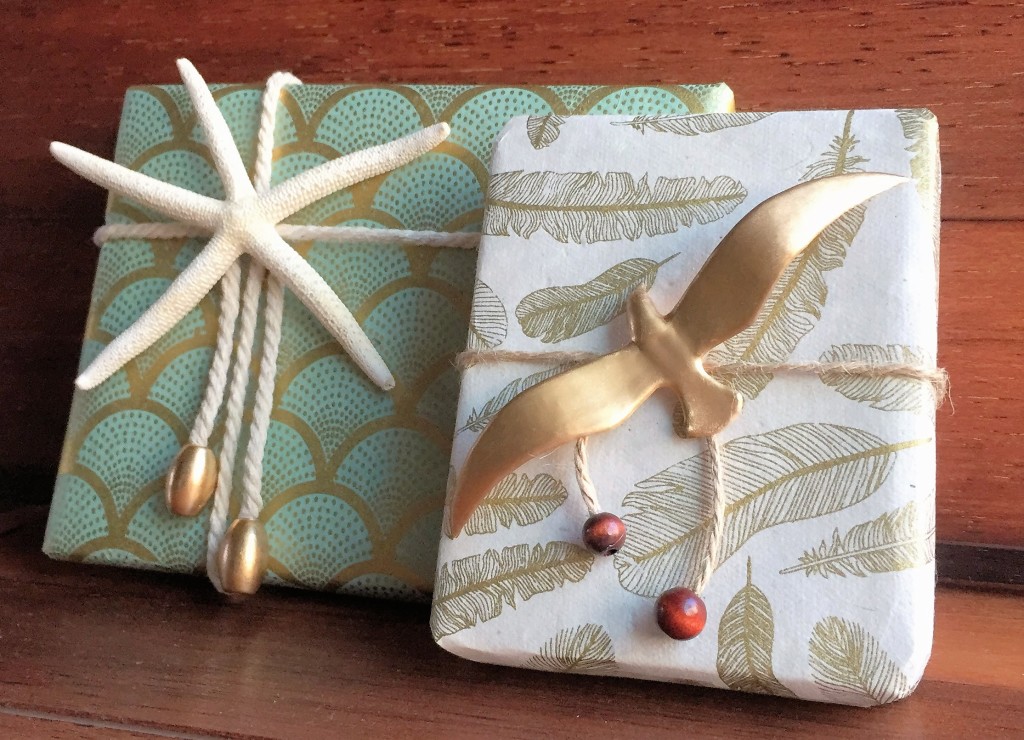 Hi there and welcome to The Craine's Nest!
Today, I'll be showing you a modern take on gift wrapping that's perfect for your Spring Occasion.  Whether your heading to a wedding, baby shower, or birthday party, you'll be able to find something in this variety of wrapping options, that works for you. From bohemian to romantic to beachy, these gift wraps are beautiful and unique.
My usual practice is to grab something right before a party, throw it in a bag with some tissue paper, and call it a day… but, I do love wrapping presents (especially if I'm not rushed!), and I had fun creating these packages.  Painting the wrap and making the boxes would be a great afternoon project to do with the kids, and if you're an organized-planner-type, you can do it ahead of time.  It's always nice to have things on hand when you need them.  Done in advance or on the spot, you'll find that even the most practical person, really appreciates a beautifully wrapped gift!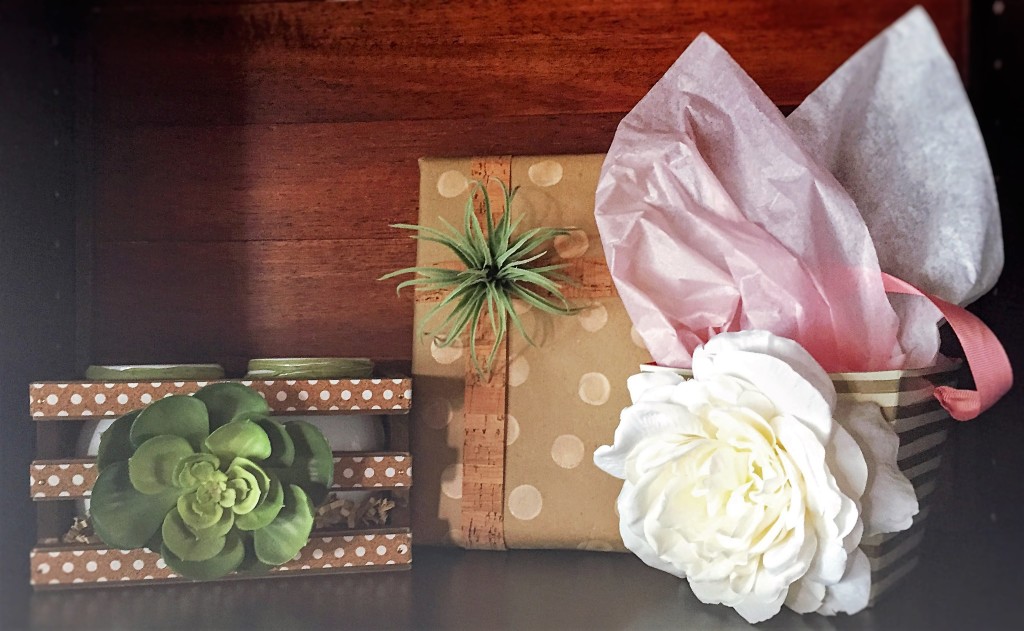 Giving a thoughtfully wrapped present creates a bit of ceremony.  The person receiving the gift knows you took the  time to make it special, and in turn, takes just a little more time to appreciate it.  It's a "stop and smell the roses" opportunity.  Also, having a beautiful package available for a gift to inhabit, might just inspire and motivate you to buy that present ahead of time, instead of rushing to get it at the very last minute!